Airport shop VAT savings: What you need to know about 'duty free' scam
What is duty free and what is the current controversy all about?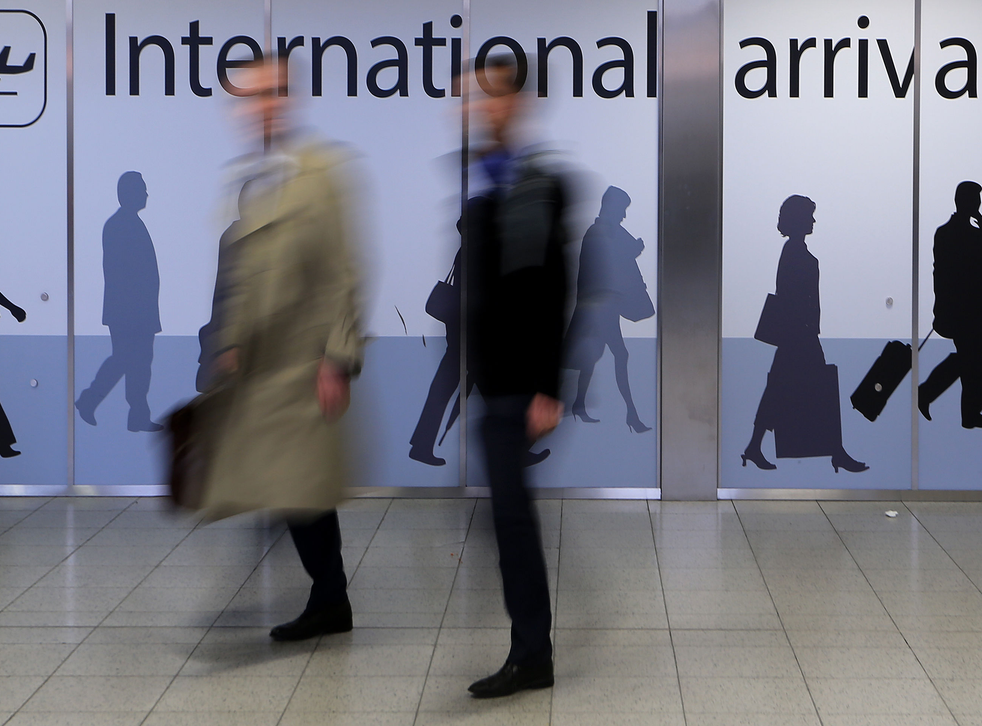 As the government steps into the storm over VAT charges at some airport stores amid a growing passenger rebellion, we answer the key questions in the ongoing row.
Q | What is duty free?
A | The term refers to the old excise duty charged on cigarettes and alcohol and certain other items.
There was no duty due on items bought outside the country – up to certain low limits – which meant holidaymakers could bring home a bottle of booze and a box of fags bought abroad, often at airports, without having to pay UK duty or tax.
That all changed in the 1990s after a number of European nations campaigned for duty-free sales within EU states to be scrapped, which they were in 1999.
Q | What's happened since then?
A | "Duty-free" now strictly refers to cigarettes, tobacco and some spirits which are bought by British travellers to take to countries outside the EU, and brought in from outside the region. At airports you'll see that items are labelled "available for non-EU destinations only".

Q | So what's the current row about?
A | It's around the so-called "tax-free" prices that many airport shops offer. This is the price of an item before VAT has been added at 20 per cent. The problem is that many airport shops offer items for sale at the same price as they do in the high street – despite no VAT being due on any items you pay when travelling outside the EU.
It means that if you pay £6 for a bottle of sun cream, for example, the retailer doesn't have to pass on the £1 VAT included if you're heading outside the EU. Yet it charges you the full amount, including what it would normally pay in VAT. In other words, it pockets the tax element to boost its profits.
The total extra tax retained by retailers adds up to tens of millions each year. Campaigners say they should share that effective windfall with consumers, passing on at least some of the tax benefit to shoppers.
Q | What are passengers saying?
Ian Harris, 50, is an event planner travelling to Miami
I always thought it was for security reasons. Shops should certainly be more clear. It's just more information they're taking from us. Even if they were clear about their reasons, I might still say "no" to showing my boarding pass. It depends if I'm in a good mood or not.
Kendall, 21, is living in the UK on a gap year and was travelling back to Cape Town
I thought duty free just meant "no tax". I wasn't aware at all that it wasn't a legal obligation to show your pass. It's not actually much cheaper in duty free anyway – it's a bit of a scam on travellers. I just did it because I thought I had to, but now I'll refuse.
Agnes, 23, is a medical student on a stopover at Heathrow while travelling on her way back from South-east Asia to Poland
I am shocked right now. I thought this was the law. I had no idea I'm not obliged to show cashiers my boarding pass. In fact, once I didn't have my pass when I was buying a bottle of water in a duty-free store, and the cashier refused to serve me. I always thought it was about security. Now I know the real reasons, I won't be showing my pass again. The stores should be much more transparent.
Usually in airports you are bombarded with information, but I knew nothing about this. It's not just about money, it's also about privacy. They have access to all your details – your name, your flight, what you're buying, everything.
Register for free to continue reading
Registration is a free and easy way to support our truly independent journalism
By registering, you will also enjoy limited access to Premium articles, exclusive newsletters, commenting, and virtual events with our leading journalists
Already have an account? sign in
Register for free to continue reading
Registration is a free and easy way to support our truly independent journalism
By registering, you will also enjoy limited access to Premium articles, exclusive newsletters, commenting, and virtual events with our leading journalists
Already have an account? sign in
Join our new commenting forum
Join thought-provoking conversations, follow other Independent readers and see their replies