Ashley Cole set to report for England duty despite Twitter attack on FA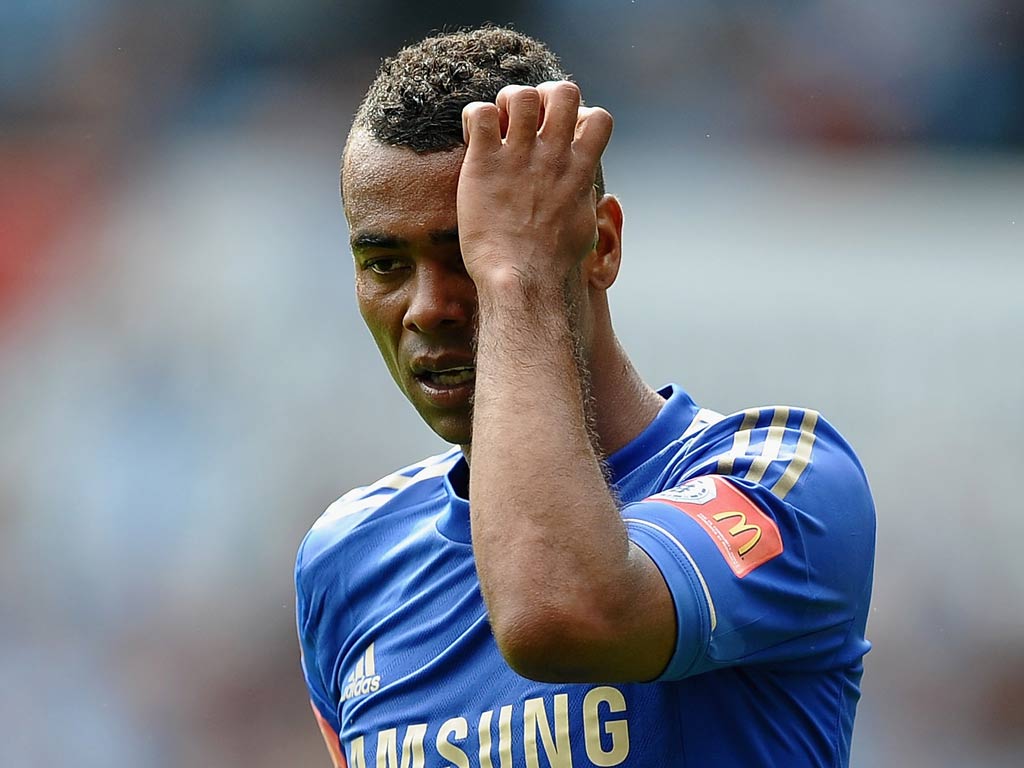 Ashley Cole is due to report for England duty tomorrow despite the furore over his four-letter attack on the Football Association.
Cole is facing disciplinary action from Chelsea and the FA after he reacted furiously on Twitter to doubts being expressed about his evidence in the John Terry racial abuse case.
Cole will also be in contention for the forthcoming World Cup qualifiers against San Marino and Poland.
Some pundits, such as former England striker Alan Shearer, have called for Cole to be banned.
Shearer told the BBC: "I think the FA can put a big statement out here by actually not fining him but actually banning him on Friday against San Marino."
However the Chelsea defender has spoken to England boss Roy Hodgson and he will meet up with the squad at the new national football centre, St George's Park near Burton-upon-Trent, tomorrow.
It is understood that if he is left out of the San Marino match it will be a case of Hodgson resting players against the Group H minnows rather than any statement relating to the controversy that erupted on Friday.
Cole, 31, has 98 England caps to his name and will be desperate to reach the 100-mark.
He will also be part of the England squad that assembles at St George's Park for the centre's official opening on Tuesday by the Duke and Duchess of Cambridge.
Cole called the FA a "bunch of t***s" on Twitter after he was accused of "evolving" his statement supporting Terry's defence against the charge he racially abused Anton Ferdinand. He later issued an unreserved apology via his solicitor.
Chelsea boss Roberto Di Matteo last night confirmed the left-back would be punished by his club.
Di Matteo said: "We've got a social media policy at the club and there's going to be a disciplinary process - action - against the tweet and that's how I'll leave it."
PA
Join our commenting forum
Join thought-provoking conversations, follow other Independent readers and see their replies