'Cisgender' has been added to the Oxford English Dictionary
The term is defined as 'designating a person whose sense of personal identity corresponds to the sex and gender assigned to him or her at birth'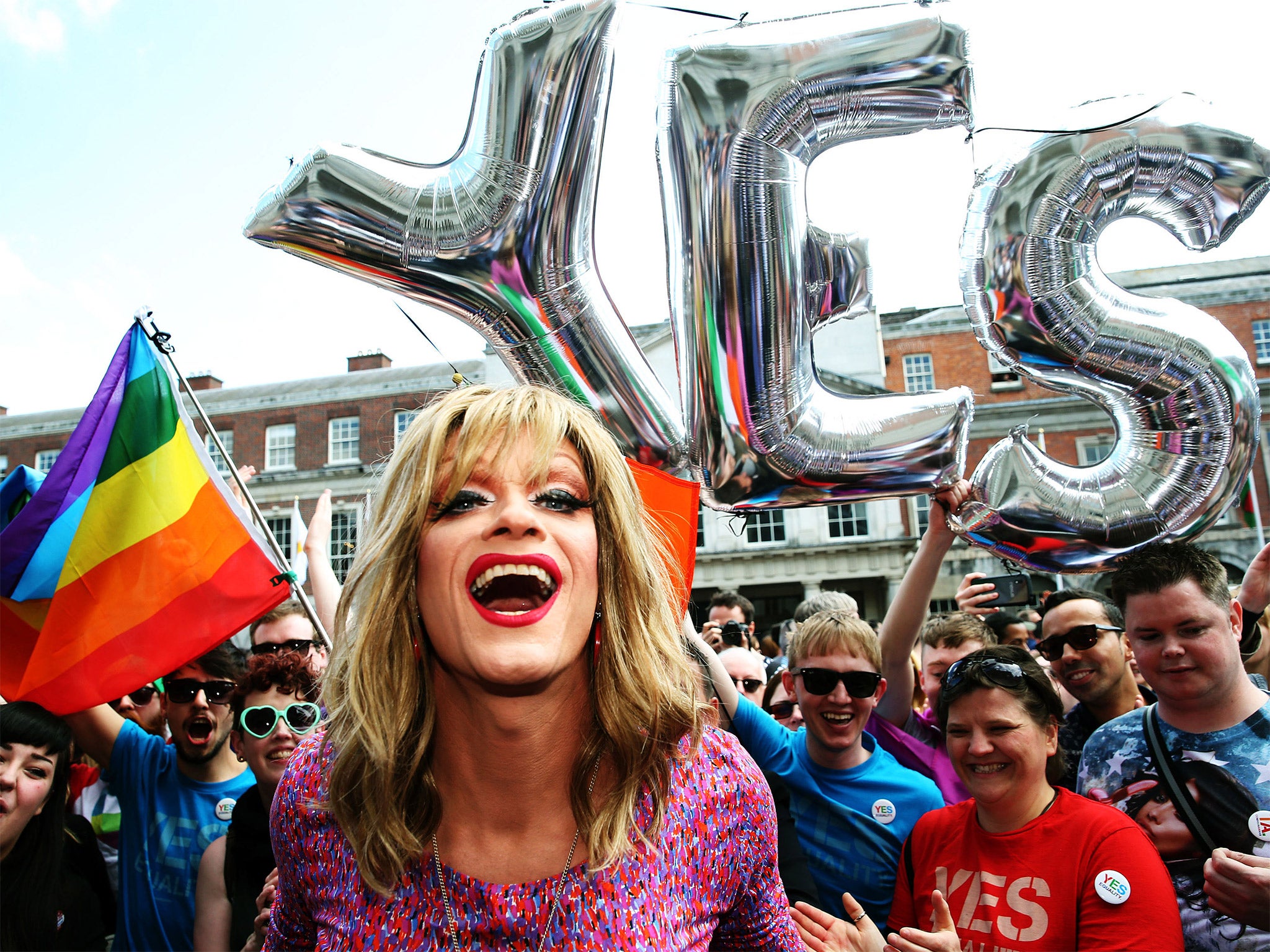 The compilers of the Oxford English Dictionary might have viewed it as just another word, but for people who have spent their lives fighting for the equal treatment of transgender people, it represents much more than that.
The term "cisgender" has entered the pages of the historic dictionary for the first time, meaning that the vast majority of people who identify with the gender on their birth certificate now have an official "definition" – not just those who do not.
Acknowledging that the language of gender is changing and that the word has now entered common parlance, the dictionary defines cisgender as "designating a person whose sense of personal identity corresponds to the sex and gender assigned to him or her at birth".
It appears alongside 500 new additions to the OED, which is widely regarded as the most complete record of the English language ever assembled. The latest update also includes 900 newly revised and updated words as well as more than 2,400 new senses of existing words.
According to the OED's compilers, the word cisgender first arose in the late 1990s. The prefix "cis-" derives from Latin, meaning "on this side of", and typically forms words in contrast to "trans", usually with reference to geographic features such as "cisalpine", it adds. Trans groups welcomed the word's inclusion in the dictionary, arguing it proved that issues of gender identity were now becoming part of the wider public consciousness.
"The word cisgender is a useful neutral term which has been increasing greatly in popularity for over 20 years," said James Morton, transgender alliance manager at the Equality Network charity. "Its addition to the Oxford English Dictionary reflects the significant increase in discussion of gender diversity over recent years. We welcome the increased awareness of its meaning which this inclusion will bring."
Bernard Reed, a trustee of the Gender Identity Research and Education Society, said: "We strongly support the use by the gender non-conforming community of a whole range of terms to describe themselves individually. It's interesting that they have chosen to describe people outside that spectrum as cisgender, which is not a term that cisgender people have chosen for themselves.
"Nonetheless, it appears now to have acceptance in the OED which gives it greater validity. Gender non-conforming people need cisgender allies. Some cisgender people have for many years been staunch advocates of the rights of gender non-conforming individuals and it is heartening to see that many, many more are now respecting their identities and entitlements to equal treatment."
Word up: Terms that made the cut
Hot mess Slang term for something or someone in extreme confusion or disorder.
Tenderpreneur: A person who uses his or her political connections to secure government contracts and tenders for personal advantage, originating in South Africa.
Carnap: Philippine English word meaning to steal a car.
Webisode: Short video, especially an instalment in a series, which is presented online rather than being broadcast on television.
Presidentiable: A person who is a likely or confirmed candidate for president, from Philippine English.
Join our commenting forum
Join thought-provoking conversations, follow other Independent readers and see their replies