Five held over arms fair protest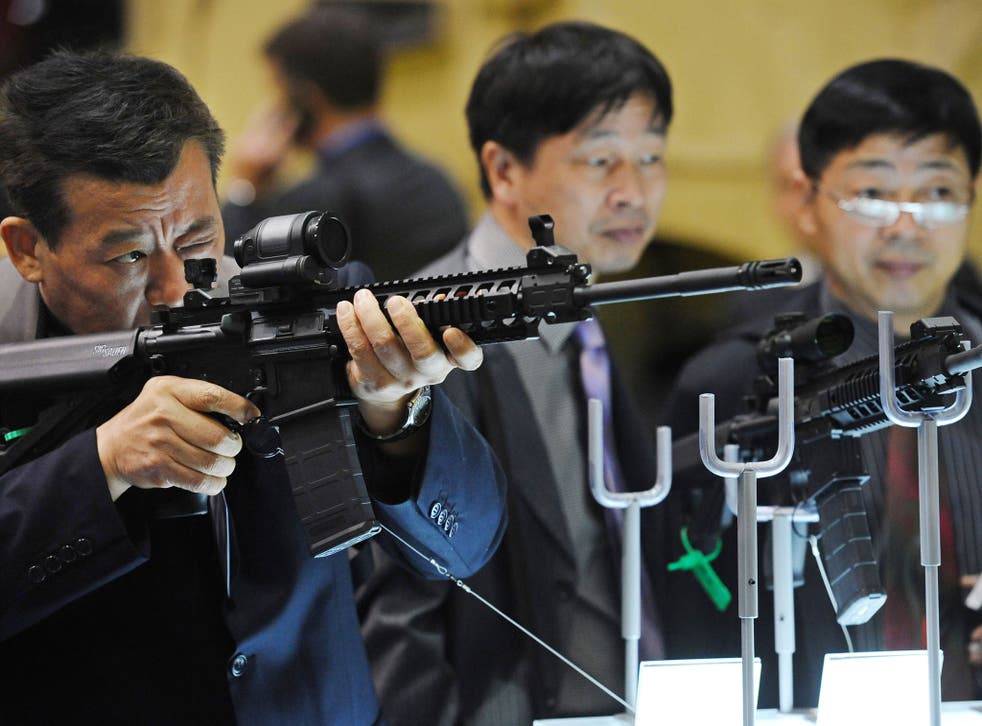 Five anti-arms trade protesters have been arrested after supergluing their hands together and blocking the entrance to an arms fair.
The Christian campaigners, among a group of about 20 demonstrators, were held by British Transport Police earlier today as they obstructed delegates trying to get into the ExCeL centre in east London from Custom House DLR station.
Protesters have been active in the area since Sunday, blocking access to the site where the Defence Security Equipment International event is being held.
Anne-Marie O'Reilly, from Campaign Against Arms Trade, said: "We want to see the arms fair stopped. It's absolutely crucial to the international arms trade, it's bringing 30,000 arms dealers together."
Protester Matthew Harbage, who attended the demonstration at around 8.30am, said the group managed to block a walkway for around 40 minutes. Delegates were re-routed while the entrance was obstructed.
Five protesters glued their hands together and knelt on the ground, while two others joined them but left to avoid arrest when confronted by police.
He said: "It's not OK to profit from the buying and selling of weapons of war. It's not OK for the UK government to host this and for taxpayers' money to be spent on an event that furthers the arming of the world."
Other protesters have also been travelling around on the DLR wearing t-shirts bearing the words 'arms dealer' with an arrow beneath, inviting delegates to have their photos taken.
A British Transport Police (BTP) spokeswoman said: "BTP officers were called to Custom House Docklands Light Railway (DLR) station at 9.26am.
"Five people, aged 25 to 36, were arrested on suspicion of aggravated trespass and remain in police custody."
PA
Join our new commenting forum
Join thought-provoking conversations, follow other Independent readers and see their replies