Legal eagles fighting wrongful convictions in the US are coming here
British lawyers intending to address injustice in the UK
Paul Peachey
Friday 05 September 2014 18:56 Comments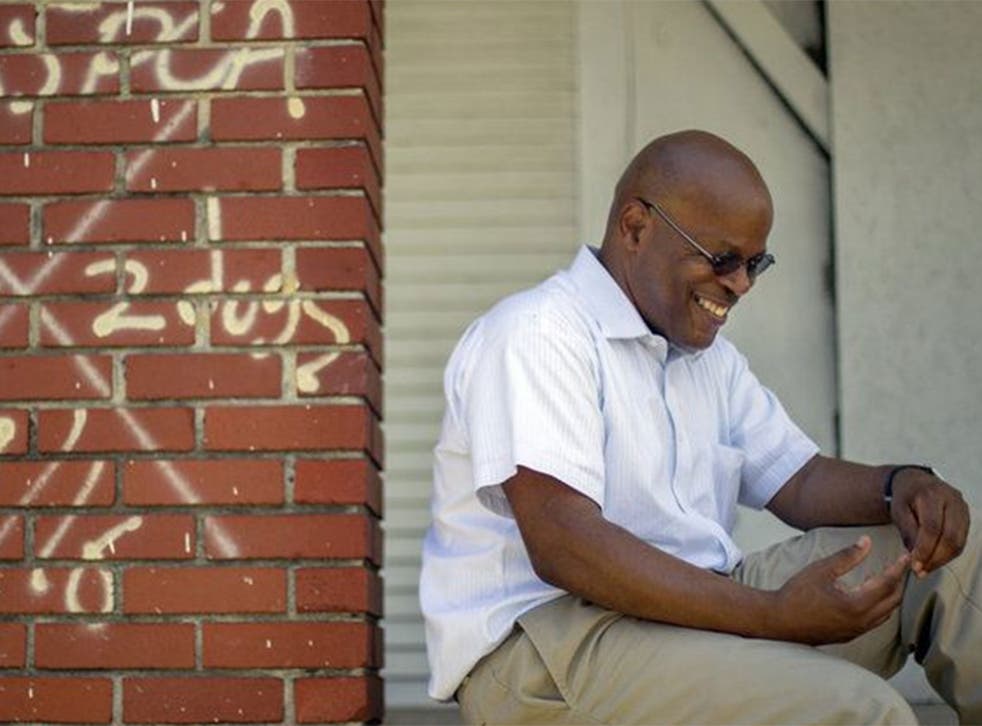 The first time Calvin Duncan saw his lawyer was on the eve of his trial. They barely discussed the case and Mr Duncan, a 19-year-old black man, was duly convicted of first degree murder for shooting a white man during an armed robbery in 1981. He went into the Louisiana prison system with no chance of parole.
It took more than 20 years before Mr Duncan discovered the inconsistencies in the case against him. Witnesses described the gunman as a fat guy, with a moustache and a beard. "I had none of those," said Mr Duncan. "And I wasn't fat." Mr Duncan was finally released from prison aged 47.
His exoneration owed everything to the persistence of an Innocence Project – a team of lawyers and investigators who secure police files to follow up angles that officers had ignored or covered up.
The New Orleans project alone has secured 22 exonerations. Now its founder, a British lawyer responsible for Mr Duncan's acquittal, Emily Bolton, has launched a new non-profit organisation to bring the American model of miscarriage of justice investigations to Britain.
The new UK scheme builds on an existing US-inspired innocence project network in Britain centred on UK university law departments, in which enthusiastic undergraduates were supposed to press the cases of wrongly convicted prisoners.
The Independent can disclose that this project has just broken up in acrimony after 10 years without a single succesful exoneration – with its founder accusing the students and universities involved of being more interested in boosting CVs than securing justice.
"The reality is that a lot of universities have jumped on the bandwagon because it's sexy and they can use it as a recruiting tool," said Bristol University's Dr Michael Naughton, founder and director of the Innocence Network UK (INUK), who is now concentrating on his own projects.
"We did a count-up and there are 800 students-plus who are claiming at interviews that they were members of innocence projects." Dr Naughton said that many students involved with the projects failed to write to prisoners regularly or put questions to the criminal justice system, turning potential miscarriages of justice into case studies for their dissertations.
The INUK was set up in part because of the perceived inadequacies of the Criminal Cases Review Commission (CCRC), the last stop for victims of wrongful convictions. It has powers to order public bodies to hand over documents – but is dealing with a huge increase in cases and critics claim it lacks the funds and personnel to investigate with rigour. Legal aid cuts are likely to make the situation even worse.
Ms Bolton's new group – the Centre for Criminal Appeals – found that less than a third of people applying to the CCRC based on new evidence could find a lawyer to help them.
She said that the American experience has shown that the most successful projects had full-time lawyers and investigators. She has brought the US model – which she describes as "investigation, investigation, investigation" – to Britain with another US-trained British lawyer, Sophie Walker.
"The CCRC is an excellent institution," said Ms Bolton. "On paper, in theory, it's brilliant. We dreamed of the CCRC in the US. The problem is it's under-resourced.
"The leads are in the existing file, but the answers are not going to be in the office or on the phone but found by knocking on doors and revisiting crime scenes. If I'm missing a fact, I get my car keys and get out and find someone who can give me the answers."
A letter to Inside Times, the prison newspaper, earlier this year led to 150 responses from people convicted of offences including rape, manslaughter and historic child abuse.
The Centre for Criminal Appeals is expecting to file its first application to the CCRC this month, involving a fisherman called Jamie Green. He was jailed for 24 years in 2011 after being convicted of a £53m cocaine smuggling plot. Mr Green, and four others, were convicted of collecting the drugs hidden in bags thrown over the side of a container ship and then hiding it among lobster pots off the Isle of Wight.
Doubts have been raised over the ability of the men on board the trawler to haul the drugs rapidly on to their boat in storm-force seas, and over allegations of contact between an officer involved in the operation and a juror.
"English lawyers coming to the States to volunteer on death penalty cases say this would never happen in Britain or it would be quickly corrected," said Ms Bolton. "What we've found is that this is going on all the time. What's becoming absolutely clear is that no one in this country knows how many wrongful convictions there are. There's nothing in the system that can identify them."
Miscarriages: Other cases
Nathan Brown
Nathan Brown, who served 17 years for an attempted rape in Louisiana, was cleared earlier this year after DNA proved that he was not the man who carried out the attack. Mr Brown is one of 317 people who have been cleared on the basis of DNA evidence in the United States, according to the Innocence Project. The 40-year-old was jailed based on the identification of the woman who was attacked in the block where they both lived. The victim said that the attacker fled the scene, but Mr Brown was arrested inside his flat where he was caring for his daughter. The appeal heard that a shoe left by the attacker was not matched to one owned by Mr Brown and there was no evidence of any injuries from the scuffle.
Greg Bright
He and Earl Truvia were convicted and jailed for the murder of a 15-year-old boy on the basis of what a single witness saw from her flat window in 1976. The jury took 12 minutes to convict them. The teenager's body was found underneath a building in New Orleans with two gunshot wounds to the head in what was thought to be a suspected drugs-related killing. The two men were arrested after a witness claimed to have seen them with the teenager on the night of the shooting. It took 25 years before anyone went to her apartment and it became clear that she could not have seen what she claimed. It emerged that the witness was a schizophrenic and a drug addict who gave evidence under a false name to hide her own criminal past. Both men finally walked free in 2002. Mr Bright has since played a small part in the Oscar-winning movie Twelve Years a Slave.
Register for free to continue reading
Registration is a free and easy way to support our truly independent journalism
By registering, you will also enjoy limited access to Premium articles, exclusive newsletters, commenting, and virtual events with our leading journalists
Already have an account? sign in
Join our new commenting forum
Join thought-provoking conversations, follow other Independent readers and see their replies