Mortgage valuations down as new regulations come into force
Introduction of MMR has met with a mixed response from the property industry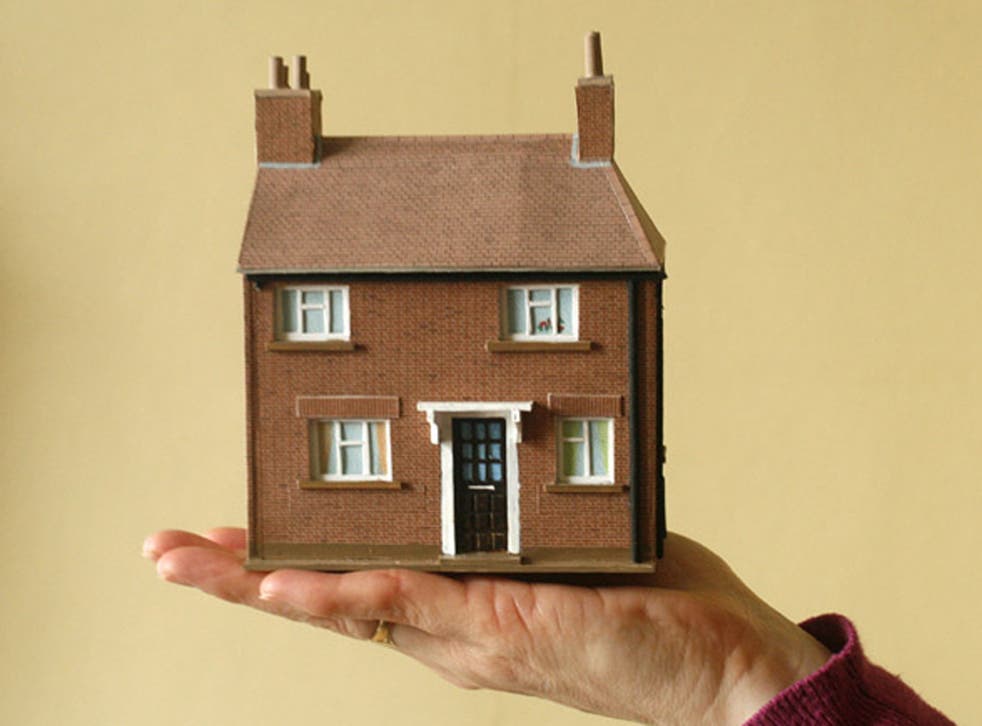 New mortgage affordability rules coming into force tomorrow have already had an effect on the housing market, according to chartered surveyors Connells Survey & Valuation.
Their figures show the total number of property valuations has fallen by 9 per cent between February and March.
"March is usually a strong month for valuations, as the spring property market begins to heat up," said John Bagshaw, Corporate Services Director of Connells Survey & Valuation. "But that just doesn't apply this year. Lenders have had to devote serious time and resources, gearing up for a radically different way of assessing mortgage applications. This has rapidly fed through into the valuations industry, resulting in a sharp dip in the number of completed valuations.
"However, this looks like a one off. There remains a significant backlog of demand from all sections of the property market, and we expect to see steady growth in the number of valuations for all purposes over the rest of 2014."
A second report, from Legal Marketing Services, shows that March also saw the fewest remortgage loans since 2005.
"With the onset of the game changing Mortgage Market Review, we've seen lenders tighten up in anticipation and get their systems in place during March. Remortgaging felt the brunt of these effects with fewer loans due to tighter criteria and a creeping up of mortgage rates," said Andy Knee, Chief Executive of LMS.
The introduction of MMR has met with a mixed response from the property industry.
Michael Bruce, the CEO of new online estate agency Purplebricks, believes loans will take longer to arrange.
"The new regulations are in my opinion a bad thing," he says. "While we don't want to return to the days when lending was unchecked and mortgages were given to anyone, we don't want to go to the other extreme where it's impossible to get a mortgage and I believe there is a danger of this happening with these regulations.
"I think a middle ground would be to set out some minimum clear criteria that applies to everyone rather than leave each bank or building society to set different rules that they believe are the strongest or lightest interpretation of the regulations. If everyone knows the rules and they are clearly and simply stated the buyer can prepare, the seller can plan and the British public can be assured that they have access to loans they can afford."
However, Matt Sanders, Gocompare.com's mortgage spokesman, said: "This is a great move - it protects both borrowers and lenders by ensuring there is more focus on the on-going affordability of mortgage repayments rather than the affordability at application.
"Customers will have to prove their income as well as give evidence of their day to day expenditure, which will give lenders a more detailed picture of their finances and what they can actually afford. We know that expenditure and income can change as personal circumstances change, but mortgage repayments will remain the same. With these new rules in place, irresponsible mortgage lending will, hopefully, become a thing of the past."
Register for free to continue reading
Registration is a free and easy way to support our truly independent journalism
By registering, you will also enjoy limited access to Premium articles, exclusive newsletters, commenting, and virtual events with our leading journalists
Already have an account? sign in
Register for free to continue reading
Registration is a free and easy way to support our truly independent journalism
By registering, you will also enjoy limited access to Premium articles, exclusive newsletters, commenting, and virtual events with our leading journalists
Already have an account? sign in
Join our new commenting forum
Join thought-provoking conversations, follow other Independent readers and see their replies