Nick Clegg's approval rating amongst his own party falls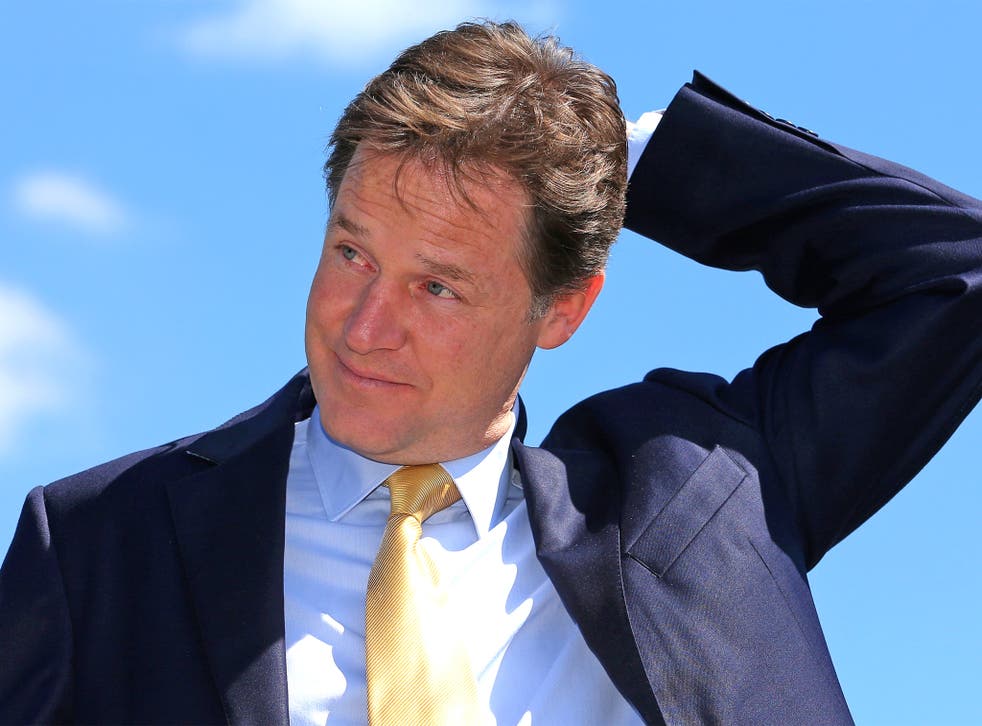 Nick Clegg's "performance rating" among Liberal Democrat members has fallen since his two broadcast debates with Nigel Farage during the Euro election campaign.
The Deputy Prime Minister comes 17 in the league table showing how Lib Dem activists rate 18 senior party figures. Some 51 per cent are satisfied with his performance, but 41 per cent are dissatisfied. His net rating of +10 is seven points lower than it was in December.
His internal critics seized on the survey of 830 members by the Lib Dem Voice website as evidence that Mr Clegg is losing the confidence of the party's grassroots. Some activists plan to call on him to quit if the party does badly in tomorrow's elections. Lib Dem officials are braced for the loss of hundreds of council seats and believe its 12 MEPs could be reduced to three or four in the Euro elections.
Clegg allies admit he will come under pressure but insist there will not be an attempted coup. One senior figure said: "There will be a wobble, but he will survive it. We are circling the wagons."
The survey showed that Steve Webb, the Pensions Minister, is the most highly-rated figure among party members, with a net satisfaction rating of +70. He has ousted Vince Cable, the Business Secretary (+63), who has been top of the performance league for the past three years. Mr Cable is seen at Westminster as the most likely successor if Mr Clegg is ousted before the general election.
Mr Clegg vowed: "I'm going to carry on as leader, because we have a major set of elections next year: the general election, where people will be able to make the final judgement on all the political parties, including mine. Far from being defensive about it, I'm hugely proud of the fact that my party stepped up to the plate, had the courage to do so, to create the stability without which there wouldn't be an economic recovery now."
The Lib Dem leader admitted that the achievements his party had won in the Coalition, such as a £10,000 personal tax allowance, had "come at some short-term political cost." He added: "We are securing the recovery, but securing it fairly, and that is something that I hope many people will support us on."
Join our new commenting forum
Join thought-provoking conversations, follow other Independent readers and see their replies