Page 3 Profile: Madhura Nagendra, olympic interloper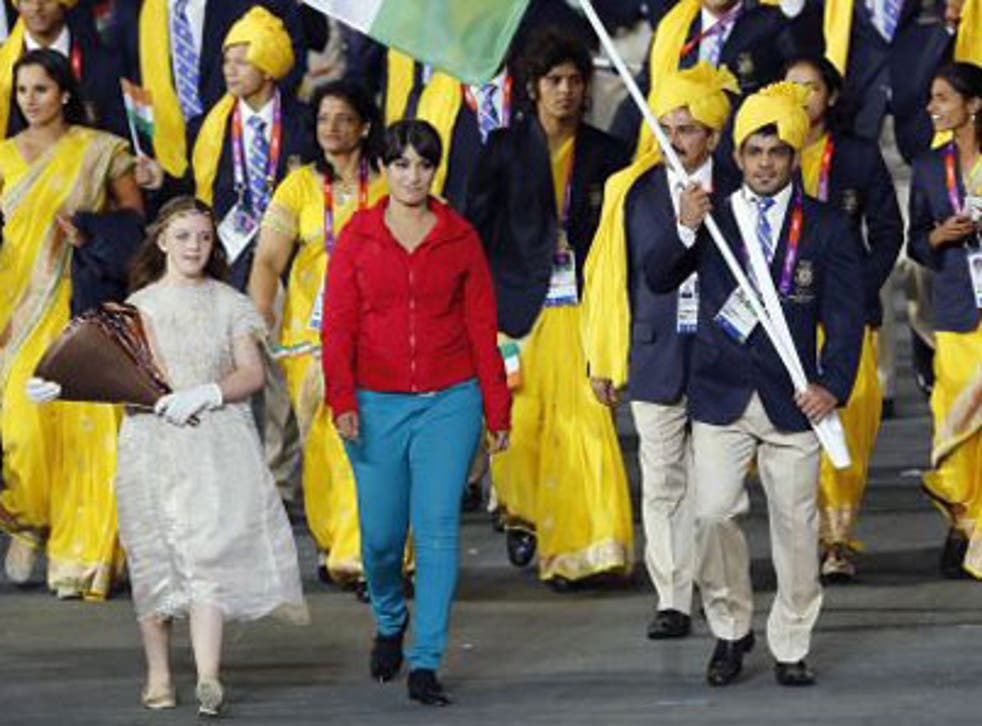 Who's that girl?
That was the question on everyone's lips when an unknown woman gate-crashed the Indian team's lap of the Olympic Stadium during the opening ceremony on Friday night. Dressed in turquoise jeans and a red jacket, she made no attempt to blend in with the delegation, going so far as to march alongside the flag-bearer.
Sounds a bit dangerous
Indian officials certainly think so. Their press attaché, Harpal Singh Bedi, said the incident was "definitely a security lapse". But Sebastian Coe played down concerns, telling reporters the interloper was simply "a cast member who clearly got slightly over-excited".
So the mystery's been solved?
Sort of. Indian newspapers named the woman as Madhura Nagendra, a graduate student from Bangalore who now lives in London. According to the paper, Nagendra – who goes by the name of Madhura Honey on her Facebook account – had posted photos of her Olympic passes online prior to the ceremony.
What now?
The Indian delegation's acting chef de mission, Brig PK Muralidharan Raja, said his team had submitted a letter "expressing our strongest resentment on the matter" to organisers but were waiting for a response. Coe said that games officials would be having their own discussions about the incident.
Join our new commenting forum
Join thought-provoking conversations, follow other Independent readers and see their replies