Pregnant teenager Neysi Perez 'wakes up in coffin' a day after her funeral
Neysi Perez had recently married and was buried in her wedding dress
Serina Sandhu
Wednesday 26 August 2015 08:31 Comments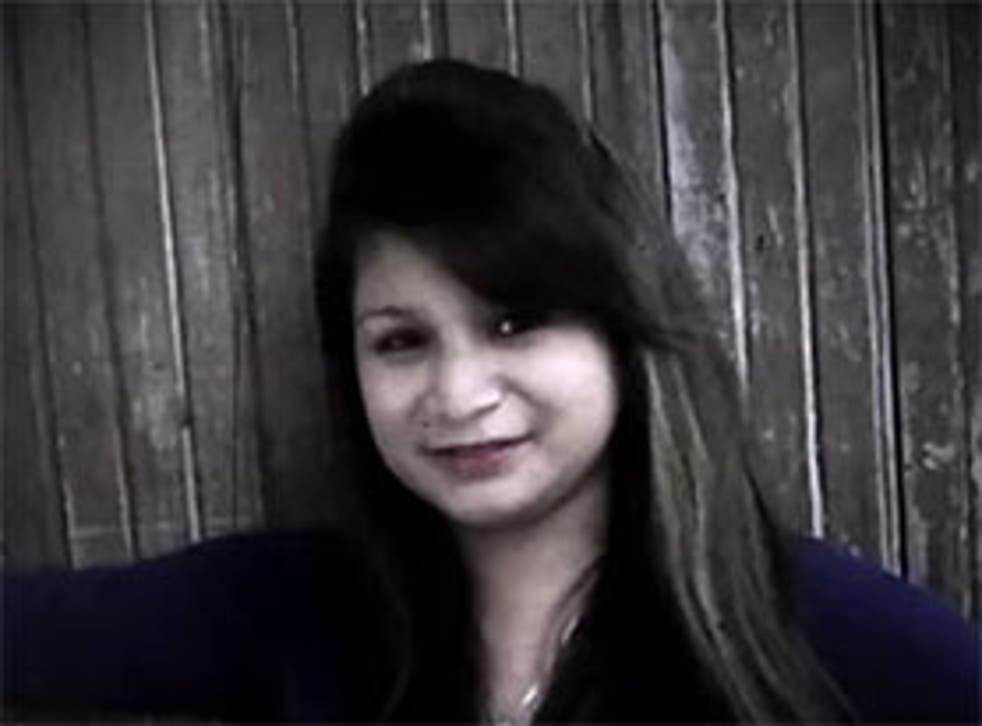 A pregnant teenager's family smashed open her concrete tomb when they believed they heard her screaming the day after she was buried, it has been reported.
Video showed relatives of Neysi Perez, from Honduras, desperately hammering at the concrete surrounding her coffin.
They reportedly found the glass viewing window in the 16-year-old's coffin had been smashed and her fingertips were bruised.
Neysi's family rushed her to hospital, but medics found no sign of life and could not revive her. The teenager, who had been three-months pregnant, was later reburied in the same mausoleum in La Entrada General Cemetery.
Video footage from TV news channel Primer Impacto shows the family trying to break open the concrete tomb.
She had been buried in the wedding dress she recently wore to her wedding. It was her husband, Rudy Gonzales, who reportedly heard her banging from inside the coffin when he was visiting her grave.
He told TV news Primer Impacto: "As I put my hand on her grave I could hear noises inside. I heard banging, then I heard a voice. She was screaming for help."
Mr Gonzales said: "It had already been a day since we buried her. I couldn't believe it. I was ecstatic, full of hope."
Neysi's mother, Maria Gutierrez, said her daughter was still warm when she touched her.
"We were all so happy. After being declared dead for such a long time, everybody was saying that she had come back to life. We were all so happy. I thought I was going to get my daughter back," she told Primer Impacto.
Ms Gutierrez believes her daughter was alive when she was first buried.
Perez had initially suffered an apparent panic attack outside her home in La Entrada following a burst of gunfire. When she started foaming at the mouth, her parents believed she had become possessed by an evil spirit and called the local priest to perform an exorcism.
When she became lifeless, she was taken to hospital where doctors pronounced her dead. She was then buried at the cemetery.
Doctors believe that the panic attack temporarily stopped Neysi's heart or she had a cataplexy attack, which is the sudden temporary loss of voluntary muscle function normally set off by extreme stress or fear.
Register for free to continue reading
Registration is a free and easy way to support our truly independent journalism
By registering, you will also enjoy limited access to Premium articles, exclusive newsletters, commenting, and virtual events with our leading journalists
Already have an account? sign in
Join our new commenting forum
Join thought-provoking conversations, follow other Independent readers and see their replies