#SayHerName: Rallies across the country demand justice in police killings of black women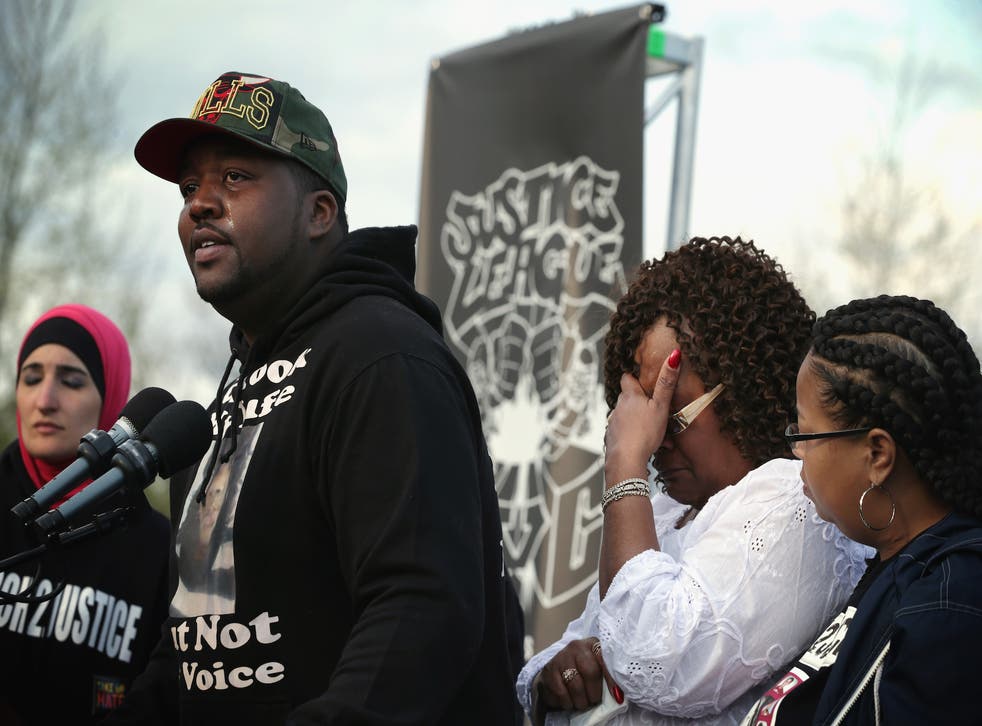 Families, organisers and social media users took part in the Black Youth Project's "A National Day of Action" on Thursday to honour the lives of black women who died at the hands of police officers.
The protests were held across the country after a new report was released on Wednesday named "Say Her Name: Resisting Police Brutality Against Black Women." The report documents cases in which black women have been killed, beaten or sexually assaulted by law enforcement officers.
The African American Policy Forum completed the study along with the Center for Intersectionality and Social Policy Studies at Columbia University and Andrea Ritchie, a Soros Justice Fellow.
"Although Black women are routinely killed, raped and beaten by the police, their experiences are rarely foregrounded in popular understandings of police brutality," said Kimberle Williams Crenshaw, co-author of the study. "Yet, inclusion of Black women's experiences in social movements, media narratives and policy demands around policing and police brutality is critical to effectively combating racialised state violence for Black communities and other communities of color."
The group's website highlights recent victims of fatal police shootings including the death of Mya Hall, a trans woman shot on the outskirts of Baltimore; Alexia Christian, who was shot in the back of a police cruiser while in handcuffs; Meagan Hockaday, who was shot within 20 seconds of entering her home in response to a domestic disturbance; Rekia Boyd, who was shot by an off-duty cop who fired shots into a crowd.
"All #BlackLivesMatter, and that means we uplift and fight for lasting justice for the families of victims of police violence," the group's website reads. "We've joined Ferguson Action and Black Lives Matter to put out a national call for actions to end state violence against All Black Women and Girls."
Activists took to the streets in major cities across the states including: New York City, Chicago, Detroit, Miami and Seattle. Organisers in San Francisco demonstrated by going topless to "reclaim their bodies in a public space." Social media users also participated in the events with the hashtag #SayHerName.
Join our new commenting forum
Join thought-provoking conversations, follow other Independent readers and see their replies