Stradivarius violin worth millions stolen from musician during armed robbery
The rare violin is known as the Lipinski and was on loan to the lead violinist Frank Almond
Thair Shaikh
Wednesday 29 January 2014 15:52 Comments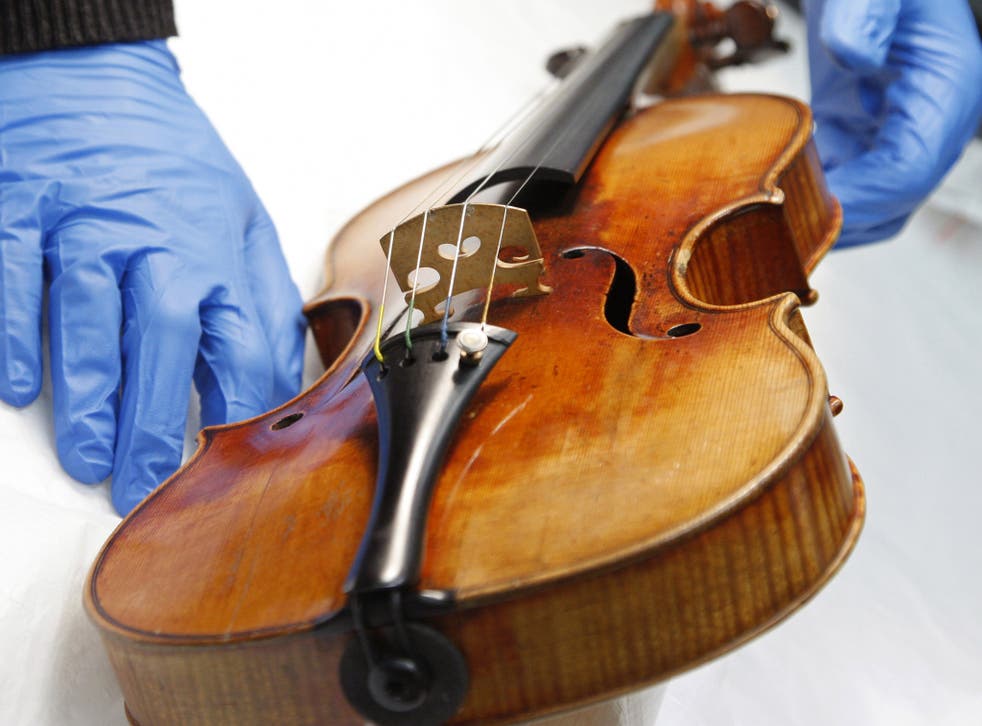 A 300-year-old Stradivarius violin worth millions of pounds has been stolen from a celebrated musician during an armed robbery shortly after one of his performances.
Frank Almond, lead violinist with the Milwaukee Symphony Orchestra, was attacked with a stun gun as he walked in the car park after the concert at the Wisconsin Lutheran College on Monday night.
The instrument - made in 1715 by the world's most famous violin maker Antonio Stradivari - was on loan to Mr Almond from its anonymous owners.
Milwaukee Police Chief Edward Flynn said the violin was valued in the "high seven figures".
The stolen instrument is a particularly famous violin known as the Lipinski Stradivarius and is distinguished by unique striations on its back. Its previous owners include the virtuoso Giuseppe Tartini and the Polish violinist Karol Lipinski.
Last year Mr Almond, a concert master, said in an interview that the Lipinski was "finicky" about temperature and humidity, responding differently some days than others.
Mr Almond has even created a website charting the life of the instrument.
In 2010 a Stardivaruis was stolen from the Korean-born classical musician Min-Jin Kym when she stopped at a London restaurant to buy a sandwich. It was found three years later and sold at auction for £1.3m in December.
About 600 violins, violas and cellos made by the Italian Stradivari are still in use today. Scientists and musicians have long pondered on why they sound so good; one study suggested it was due to the unique quality of the wood from the trees growing at the time in the region of Cremona, where Stradivari had set up his workshop.
Register for free to continue reading
Registration is a free and easy way to support our truly independent journalism
By registering, you will also enjoy limited access to Premium articles, exclusive newsletters, commenting, and virtual events with our leading journalists
Already have an account? sign in
Join our new commenting forum
Join thought-provoking conversations, follow other Independent readers and see their replies