Studying great works with a gothic flavour
Stephen Hoare investigates Manchester Metropolitan University's new centre tackling the dark side of the arts
Stephen Hoare
Tuesday 18 June 2013 12:30 Comments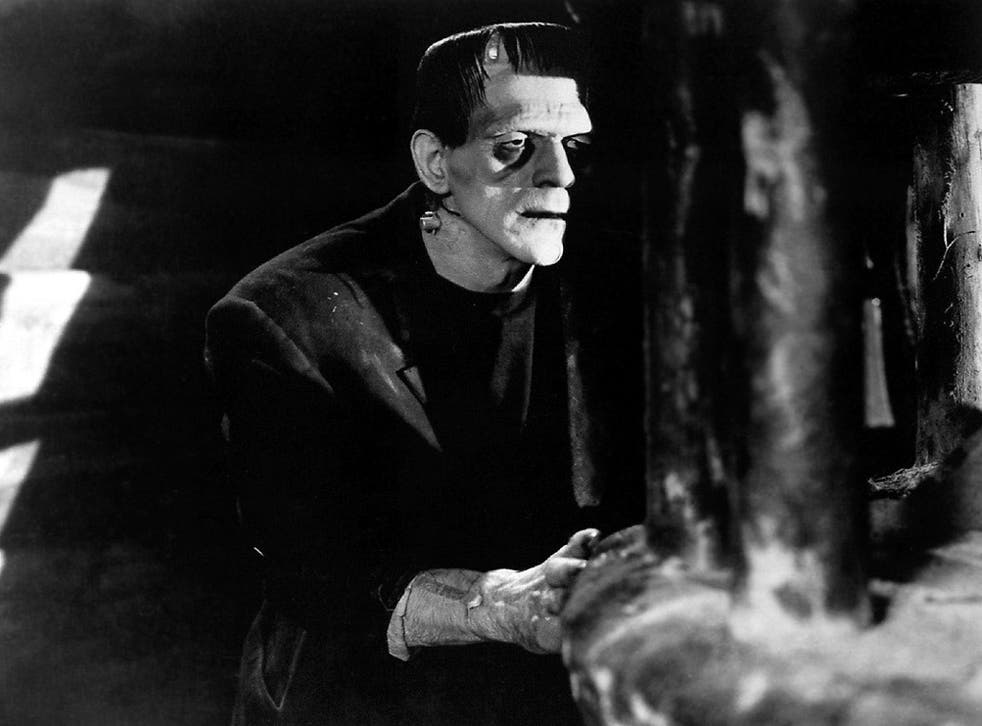 In the last week of October; mystery, horror, suspense, and possibly the odd ghost or two are set to descend on Manchester: Manchester Metropolitan University (MMU) will be celebrating the launch of the Manchester Centre for Gothic Studies which coincides, appropriately with Halloween.
Due to be opened by the city's mayor; MMU's new research centre looks set to draw the crowds. "We're offering a gothic menu of underground ghost tours and haunted house nights," says Dr Linnie Blake, the centre's director.
Besides its new research centre, MMU will be celebrating a Masters degree in a literary genre whose popularity has been rising rapidly. MMU has built a strong reputation for postgraduate gothic studies. Launched five years ago, its MA in English studies: the gothic is available both in a full-time and part-time format. It attracts around 20 students a year, mostly from the north of England.
The gothic is a fabulously rich field for postgraduate research, both for exploring its historical context and the wider cultural linkages between literature and associated fields such as art and film. Units of study offer a wide and varied menu from post-colonial gothic to female gothic, American gothic and much more.
Here you will find everything from Thomas Middleton and William Rowley's 17th-century play The Changling, Matthew Lewis's 18th-century spine-chiller The Monk, and Mary Shelley's Frankenstein. The theme is continued throughout the 19th and 20th centuries through a study of important works such as Charlotte Brontë's Jane Eyre, Daphne Du Maurier's Rebecca and Henry James's Turn of the Screw.
What all of these works have in common is a focus on horror and the darker side of the imagination. Gothic literature was popularised by Horace Walpole, the man widely credited with starting the late 18th-century fashion for Medievalism with his gothic-inspired villa at Strawberry Hill and novel of blood and mystery, The Castle of Otranto.
"Until relatively recently, gothic was dismissed by conservative academics as being ephemeral, disposable and cheap. But gothic literature is actually a very subversive genre," says Blake. "It is a means of exploring selfhood and society and allows people to look at themes that can't be tackled in conventional fiction. Think of Bertha Mason, the Caribbean prisoner in the attic who haunts Jane Eyre. This gothic plotline enables Charlotte Brontë to pick up on unspoken issues such as colonialism and people's fears over the purity of the bloodline."
The MMU Masters programme attracts students of both sexes, ranging from recent graduates to mature and even retired students. Alumni career destinations include education, the media, management and librarianship. Students are also able to take any of the units of the Masters degree as self-contained continuing professional development (CPD) study.
Unsurprisingly, the student body includes a fair sprinkling of self-styled goths. "Our classroom isn't packed with piercings and tattoos, but goths often make the most fantastic students because they come to the course with a phenomenal range of background knowledge," says Blake.
This autumn also sees a major development for MMU's gothic studies team. The department is launching an online version of its MA designed to appeal to a wider UK and international audience. And Blake will be publishing a new open-access online journal in gothic studies. The peer-reviewed journal, named Dark Side, will be somewhere that students and academics can publish their papers.
The online Masters in gothic studies will be delivered on MMU's virtual learning platform and students will be able to join online seminars and threaded discussion groups. The full resources of MMU's library of e-books and e-journals will also be at their disposal, with essays marked and submitted online. MMU's successful online Masters in creative writing has proved that the university is capable of delivering a high-quality product.
As with any MA, the degree involves a dissertation, often around popular authors such as Edgar Allan Poe, Henry James and the modern American author Toni Morrison. Other themes sound distinctly blood-curdling. "Recent dissertations include The Zombie Apocalypse and Global Neo-liberalism, Queer Vampires and The Politics of Steampunk," says Blake. It's more than enough to whet the appetite.
Register for free to continue reading
Registration is a free and easy way to support our truly independent journalism
By registering, you will also enjoy limited access to Premium articles, exclusive newsletters, commenting, and virtual events with our leading journalists
Already have an account? sign in
Join our new commenting forum
Join thought-provoking conversations, follow other Independent readers and see their replies