Televised debates between party leaders 'must go ahead' because they engage young people, Lords insist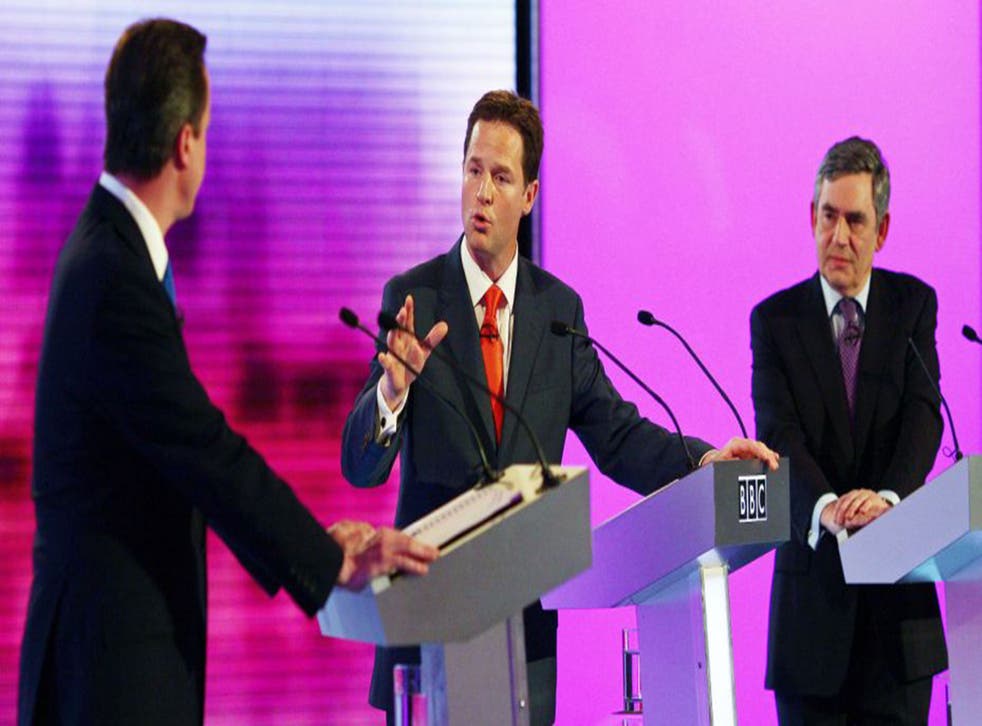 Televised debates between the party leaders must go ahead at next year's general election because they engage young voters in politics, a cross-party Lords committee said today.
The call will put pressure on David Cameron not to pull the plug on a repeat of the debates seen for the first time in Britain at the 2010 election. Although the Prime Minister insists he wants them to happen again next year, the other parties have accused him of looking for an excuse to avoid them.
In a report, the Lords Communications Committee said that the live TV contests would tackle apathy among young people, citing polls showing that 87 per cent of 18-24 year-olds said the debates last time led to them discussing the election with friends.
Although the peers admitted that "a whole range of obstacles" stand in the way of a repeat next year, they said they would not expect any leader to walk away from the challenge "against a backdrop of wide public support and manifest expectation that the debates do happen again".
Lord Inglewood, the committee's Conservative chairman, said: "What has been made very clear to us is that most people would be interested in the debates happening again, and we hope that this report will help to show that and in doing so make it harder for any reluctant party leaders and their strategists to withdraw from participating in something which the public expects to happen and which in a number of ways can be seen to have been in the public interest."
Register for free to continue reading
Registration is a free and easy way to support our truly independent journalism
By registering, you will also enjoy limited access to Premium articles, exclusive newsletters, commenting, and virtual events with our leading journalists
Already have an account? sign in
Register for free to continue reading
Registration is a free and easy way to support our truly independent journalism
By registering, you will also enjoy limited access to Premium articles, exclusive newsletters, commenting, and virtual events with our leading journalists
Already have an account? sign in
Join our new commenting forum
Join thought-provoking conversations, follow other Independent readers and see their replies