The Independent's journalism is supported by our readers. When you purchase through links on our site, we may earn commission.
Lives of the presidents
A story of the American presidency
Monday 26 November 2018 16:14 Comments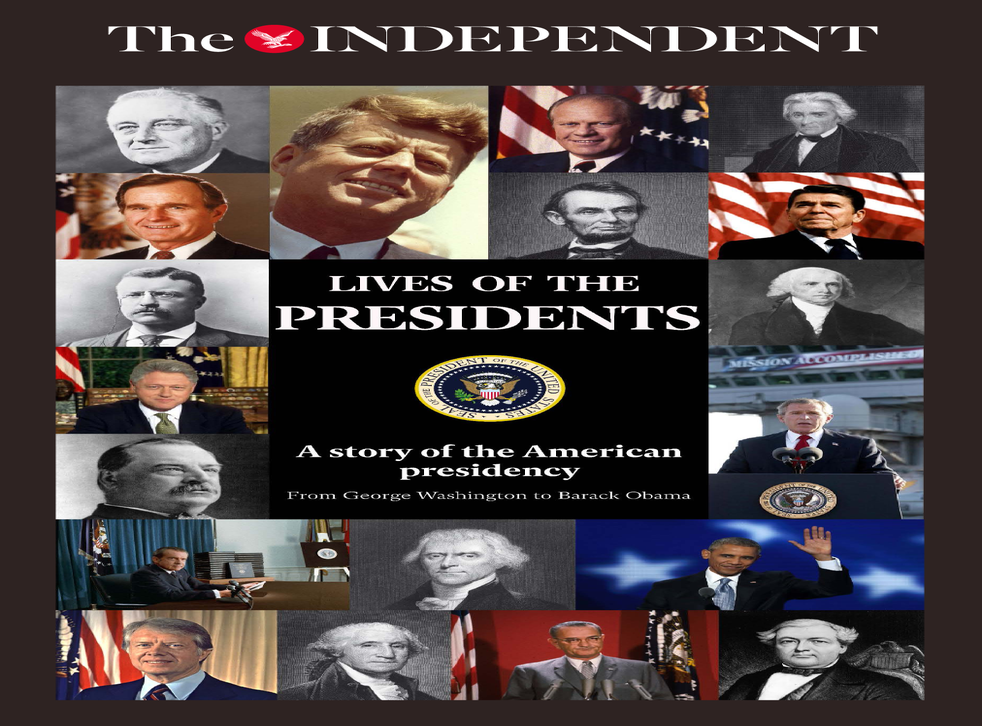 American presidents are unlike other heads of state. Their lives and deeds echo far beyond the shores of their own land. More than any royal dynasty, the men who have occupied this high office have shaped the destiny of the world. That is why the most sensational race for the White House in living memory is being watched with anxiety and hope not just by Americans but by millions of people of all nationalities.
This unique eBook is a celebration of the most important job on Earth. It chronicles the achievements and failures of some of the most influential people who have ever lived. To read their stories in sequence is to feel the great tides of history at work: the clashes of ideologies, races and empires; the painful evolution of democratic principles; the noble and dubious military adventures; the panics, crashes and recoveries. Drawn from a wide range of sources (including, in most cases, official White House biographies), these are narratives that will inform your understanding of both past and present.
If you want to understand the true significance of the current cut-throat battle to become (probably) the most powerful man or woman on earth, you need to understand the extraordinary collection of colourful individuals who came before. This collection offers a rare chance to do so.
£3.99 / $4.99
Register for free to continue reading
Registration is a free and easy way to support our truly independent journalism
By registering, you will also enjoy limited access to Premium articles, exclusive newsletters, commenting, and virtual events with our leading journalists
Already have an account? sign in
Join our new commenting forum
Join thought-provoking conversations, follow other Independent readers and see their replies