The Independent's journalism is supported by our readers. When you purchase through links on our site, we may earn commission.
Mark Hix on Game
A wonderful selection of salads, starters and mains featuring venison, grouse and other game.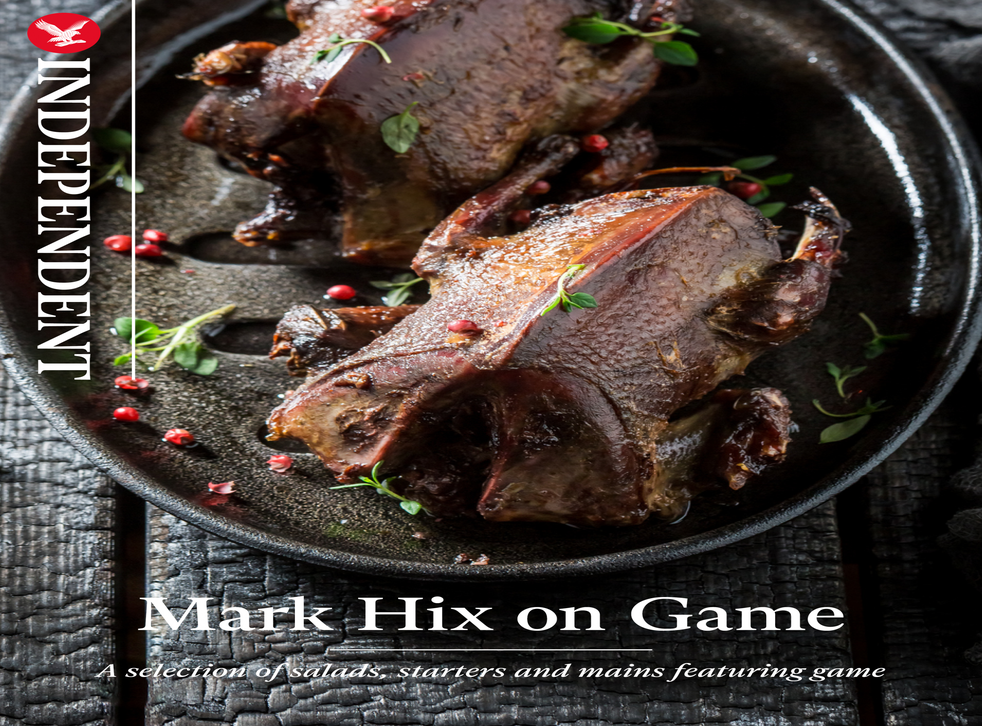 Mark Hix has been a food columnist for The Independent since 2002. In that time, he has weathered the complete transformation of the British food scene, keeping his fans happy with his straightforward cooking. From hearty winter broths to spring salads, fresh ingredients, simply prepared, lie at the heart of all his recipes. He has written seven cookbooks and stands at the helm of six restaurants. He was previously executive chef at Caprice Holdings, overseeing restaurants including Le Caprice, Scott's and The Ivy.
In this collection of 26 recipes, Hix tackles game, the seasons for which differ by animals. The Glorious 12th – August 12th – marks the day from which the hunting of grouse and some other game birds can begin, while deer and duck are available all year around. Roasted, cooked in a stew, or served with tart wild berries, game's pungent flavour is a delight. One to which there is no better guide than Mark Hix.
£2.99 / $4.99
Join our new commenting forum
Join thought-provoking conversations, follow other Independent readers and see their replies