The Independent's journalism is supported by our readers. When you purchase through links on our site, we may earn commission.
Mark Hix on Salads
A brilliant collection of 45 delicious and diverse salad recipes.
Friday 27 June 2014 10:44 Comments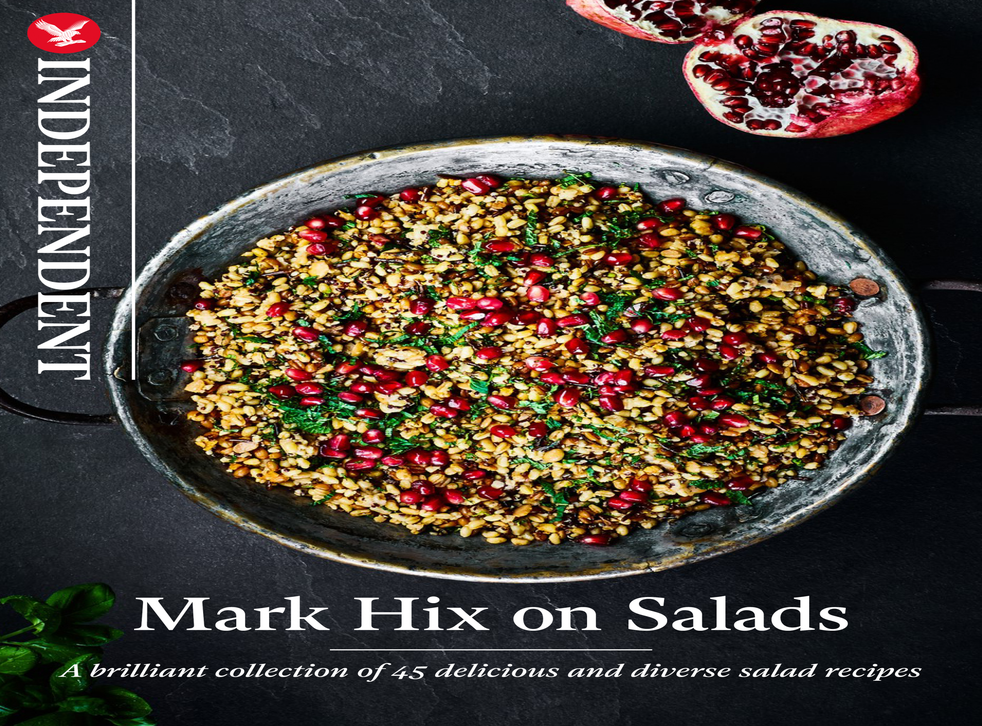 Mark Hix has been a food columnist for The Independent since 2002. In that time, he has weathered the complete transformation of the British food scene, keeping his fans happy with his straightforward cooking. From hearty winter broths to spring salads, fresh ingredients, simply prepared, lie at the heart of all his recipes. He has written seven cookbooks and stands at the helm of six restaurants. He was previously executive chef at Caprice Holdings, overseeing restaurants including Le Caprice, Scott's and The Ivy.
This collection offers 45 delightful salads subdivided into the light and refreshing suitable for Spring/Summer and the stronger flavoured, perfect to get you through the colder months of Autumn/Winter. They range from the simple to the exotic, mostly using ingredients available in every high street but occasionally treating us to delicacies slightly harder to procure. They cross a variety of styles and cuisines but each and every one carries the wonderful and unmistakeable touch of Mark Hix.
£2.99 / $4.99
Register for free to continue reading
Registration is a free and easy way to support our truly independent journalism
By registering, you will also enjoy limited access to Premium articles, exclusive newsletters, commenting, and virtual events with our leading journalists
Already have an account? sign in
Join our new commenting forum
Join thought-provoking conversations, follow other Independent readers and see their replies