The Independent's journalism is supported by our readers. When you purchase through links on our site, we may earn commission.
Robert Fisk on Afghanistan
Osama bin Laden: 9/11 to Death in Pakistan
Thursday 16 June 2016 13:03 Comments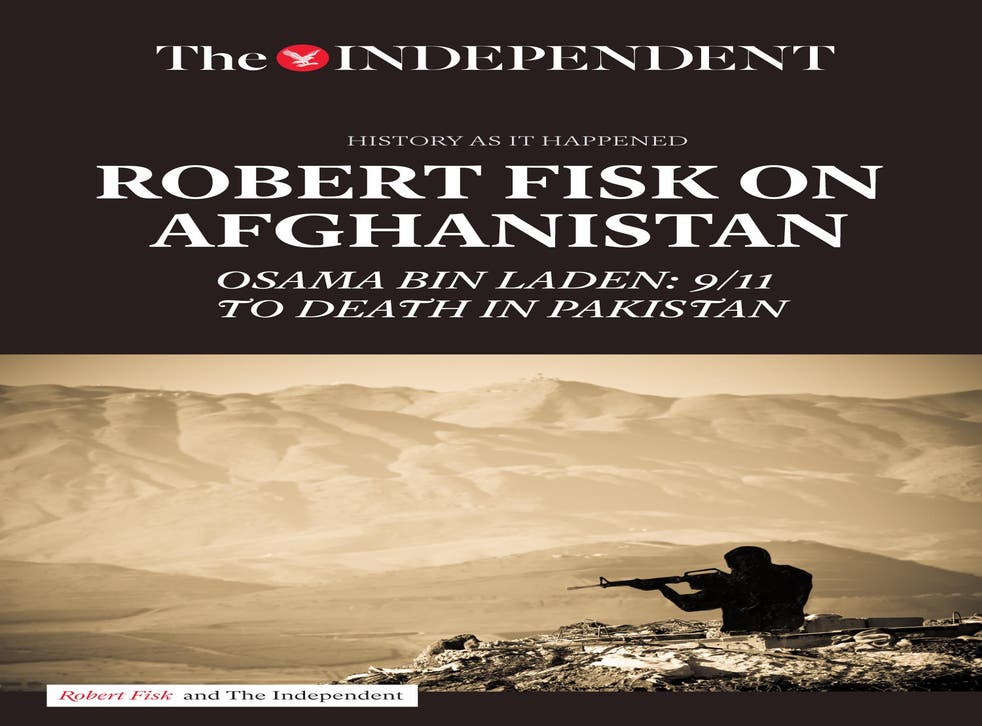 It began on a surge of international consensus, following the terrorist atrocities of 11 September 2001. Thirteen years later, the US-led coalition's war in Afghanistan came to a quiet close. Britain and America are still counting the cost. Some 3,224 international troops lost their lives in the conflict, including 453 Britons, while Afghan civilian casualties exceeded 21,000. More than 140,000 British servicemen and women served in the conflict, at a total operational cost of £21.5bn. It was the longest war in modern British or American history, and by the end of it more than 10 per cent of the Afghan population were classified as refugees.
Throughout that time, one journalist above all others has reported on the conflict with unfailing insight, perspective and courage. Robert Fisk has used the accumulated wisdom and contacts of a lifetime to capture the trauma and heroism of a military engagement that was never going to be as simple as Western politicians liked to imagine.
Spanning the full 13 years of the conflict, this collection shows Fisk at his best. Reporting with dedication, compassion and in-depth knowledge, he tells a heartbreaking story of a country ravaged by war and a destitute people desperate for peace. Whether he is warning Western statesmen of pitfalls ahead or recounting his own hair-raising experiences, Fisk tells the truth unflinchingly, but also with compassion.
This is journalism at its best, informing and dissecting. If you wish to understand what the war in Afghanistan was about, this is as good a first draft of history as you will find.
Available in print and as an eBook
Register for free to continue reading
Registration is a free and easy way to support our truly independent journalism
By registering, you will also enjoy limited access to Premium articles, exclusive newsletters, commenting, and virtual events with our leading journalists
Already have an account? sign in
Join our new commenting forum
Join thought-provoking conversations, follow other Independent readers and see their replies