The Independent's journalism is supported by our readers. When you purchase through links on our site, we may earn commission.
The Great Philosophers: Vol 11
Bertrand Russell, Ludwig Wittgenstein and Martin Heidegger
Thursday 19 March 2015 15:27 Comments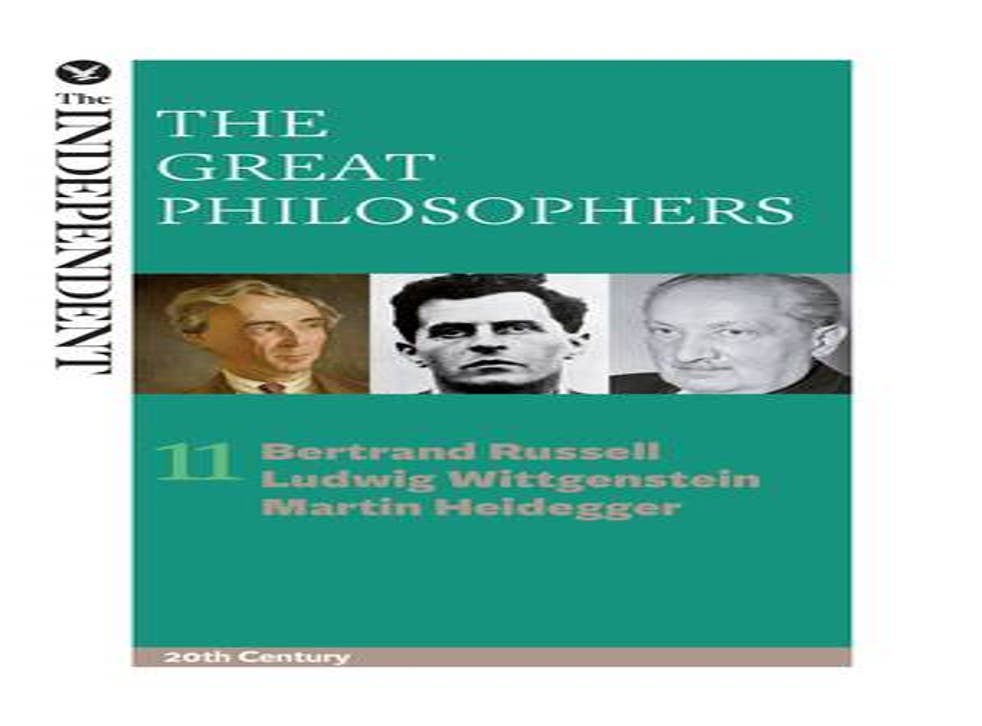 No matter how you view philosophy, regardless of what you think it is, this series from The Independent will give you a strong sense of the life and work of the very best thinkers in the philosophical neighbourhood, dealing carefully and rationally with the most human of questions, the hardest questions, the questions which matter most.
William James, in his last great work Some Problems of Philosophy, wrote that philosophy 'sees the familiar as if it were strange, and the strange as if it were familiar. It can take things up and lay them down again. Its mind is full of air that plays round every subject . It rouses us from our native dogmatic slumber and breaks up our caked prejudices'.
This series shows how philosophical argument can be profoundly disconcerting in this way; how it leads people to question everything they thought they knew about existence, knowledge and ethics.
£1.59/$2.41
Register for free to continue reading
Registration is a free and easy way to support our truly independent journalism
By registering, you will also enjoy limited access to Premium articles, exclusive newsletters, commenting, and virtual events with our leading journalists
Already have an account? sign in
Join our new commenting forum
Join thought-provoking conversations, follow other Independent readers and see their replies