Inside Film
Adam Driver is his generation's most sought-after leading man, and it's all thanks to Star Wars
As the actor hits the screens next week in 'The Rise of Skywalker', Geoffrey Macnab considers how he's actually best in offbeat roles rather than as a mercurial, lightsaber-wielding villain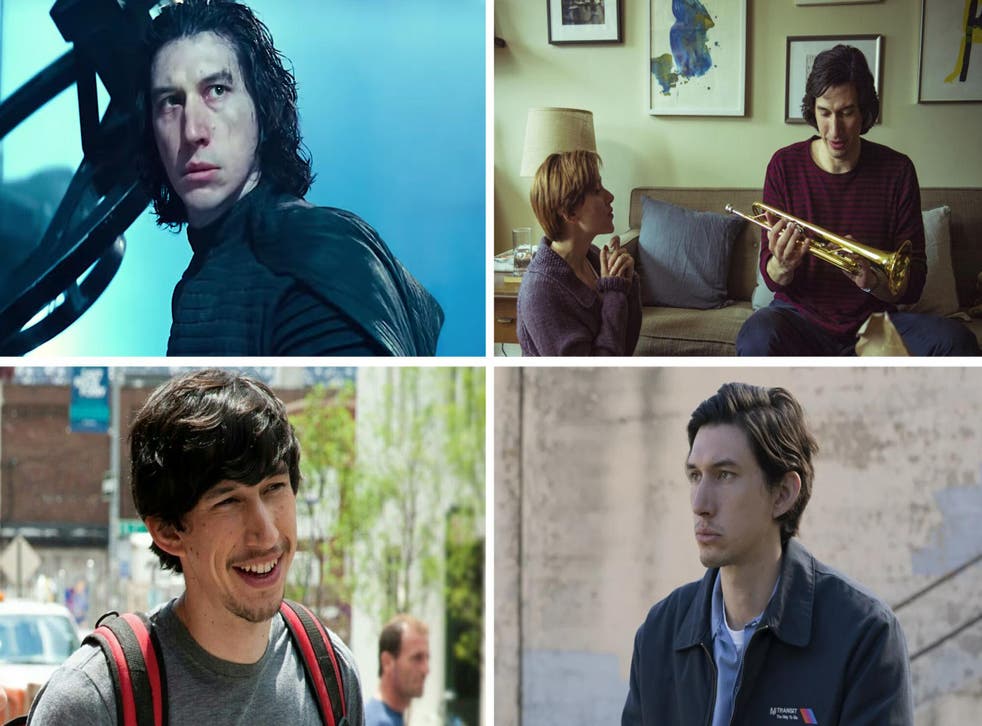 There is a sublime moment late on in Marriage Story, Noah Baumbach's Oscar-tipped, Golden Globe-nominated divorce drama, in which Adam Driver slits his arm. No, it is not a suicide attempt. Charlie (his character) has to prove to a court observer that he is a fit and proper dad to his young son, Henry. His glum-faced visitor watches him cook dinner for the boy. Desperate to cheer her up, he shows her a trick with a tiny knife – but the blade doesn't retract when it should. Charlie ignores the blood pouring from his wound, continuing to make small talk in spite of the vast red stain forming on the sleeve of his shirt.
Adam Driver plays the scene perfectly. It's a study in awkwardness and social embarrassment, underlining Driver's versatility. We will be seeing Driver back on screen next week as Kylo Ren, the grandson of Darth Vader, in the new Star Wars film, The Rise of Skywalker. Supreme Leader of the First Order and Master of the Knights of Ren, he is the ultimate alpha male. He dresses in black and knows just how to use a lightsaber. In Baumbach's movie, though, the same actor is shown with rolls of kitchen towel wrapped around his bloody arm as a makeshift bandage, lying helpless on the kitchen floor after accidentally stabbing himself with a penknife.
Driver's screen career stretches back less than a decade, but he is already established as his generation's most dependable and sought-after leading man, an actor who can move seamlessly between US independent cinema and the world of George Lucas; who can play a small-town bus driver in one film and an intergalactic villain in the next.
Join our new commenting forum
Join thought-provoking conversations, follow other Independent readers and see their replies