'We want to use AI to make pets healthier': The app putting a virtual vet in every smartphone
Joii promises to take the pressure off struggling vets, as well as dramatically bring down costs for pet owners. Andy Martin speaks to its creators about how technology can revive a 'profession in crisis'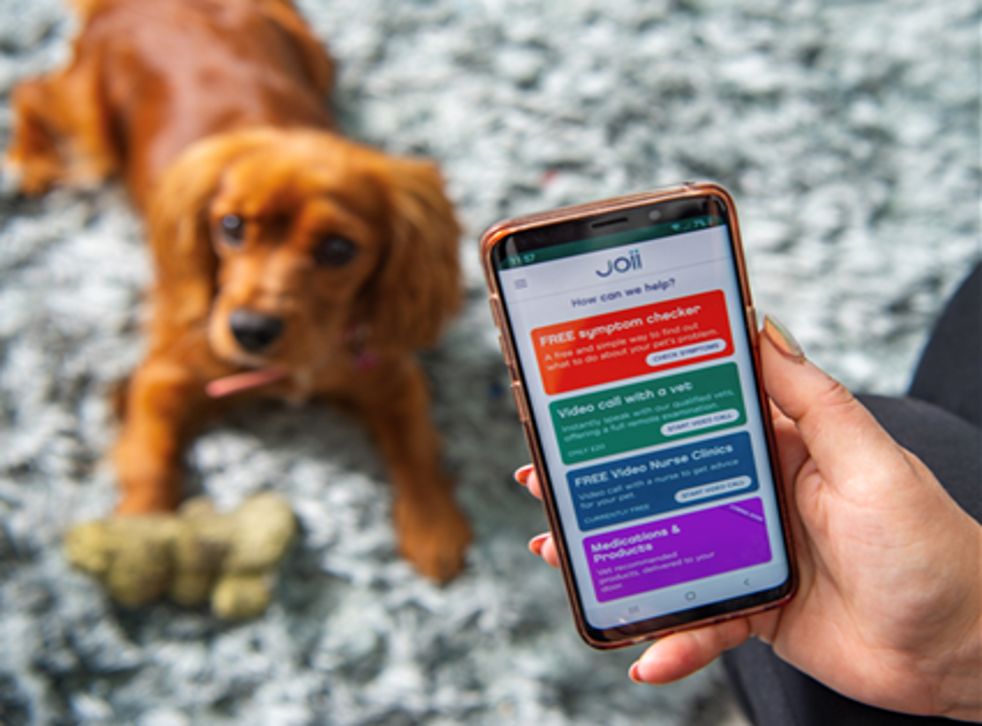 Robert Dawson really has had his arm up the rear end of a cow, so I know he's a real vet (and has been for 29 years). "I can remember one time I forgot my gloves and I had to do it au naturel," he says.
He's not doing it any more though, with or without gloves. I'm not saying the days of James Herriot – the All Creatures Great and Small author – are over, but Dawson and Vet-AI are bringing him bang up to date and adding on a virtual partner – one who doesn't stick an arm anywhere, doesn't even have an arm in fact, but can still provide you with a lot of useful info (a lot of it free, moreover).
Conscious as I am that every time I take my dog to the vet it's another £70 – and that's if he's well – I can see a strong case for downloading the Vet-AI app Joii and getting him checked out online. Vet-AI is physically based in Leeds, but you can click on their expertise anywhere. If you're ill, but can't easily see a doctor, you might look up NHS online. If your dog is ill, you can now find the pet equivalent.
Join our new commenting forum
Join thought-provoking conversations, follow other Independent readers and see their replies