Children think meat eating is less morally acceptable than adults and that farm animals should be better treated
Researchers suggest more vegetarian options in schools could help break 'normalisation' of meat eating, writes Harry Cockburn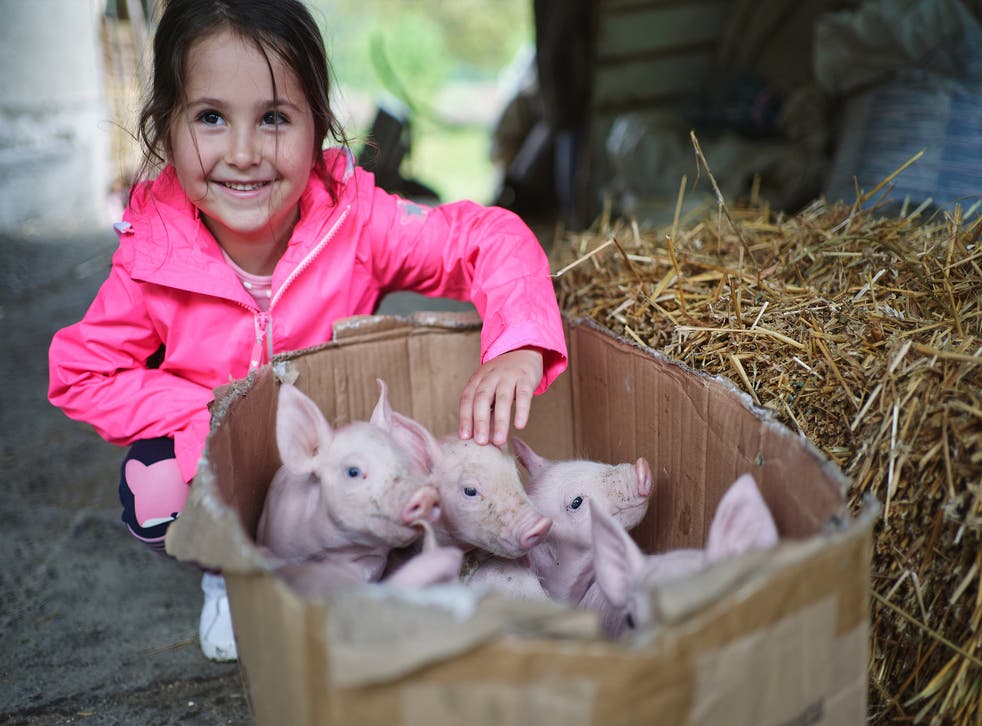 Children's views on animal welfare are "dramatically" different from adults', with much higher concern for welfare, and the belief that eating animals is "less morally acceptable" than it is to adults.
New research by scientists at The University of Exeter indicates that children believe farm animals "should be treated the same as people and pets", but also shows how views change during adolescence.
The research team asked children aged 9 – 11 about their thoughts on the moral status and treatment of farm animals (pigs) pets (dogs) and people.
Register for free to continue reading
Registration is a free and easy way to support our truly independent journalism
By registering, you will also enjoy limited access to Premium articles, exclusive newsletters, commenting, and virtual events with our leading journalists
Already have an account? sign in
Register for free to continue reading
Registration is a free and easy way to support our truly independent journalism
By registering, you will also enjoy limited access to Premium articles, exclusive newsletters, commenting, and virtual events with our leading journalists
Already have an account? sign in
Join our new commenting forum
Join thought-provoking conversations, follow other Independent readers and see their replies