A bike tour along the Berlin Wall 'Death Strip', 30 years after it fell
What does the Berlin Wall 'Death Strip' look like today? David Walsh cycles it
Tuesday 29 October 2019 20:28 Comments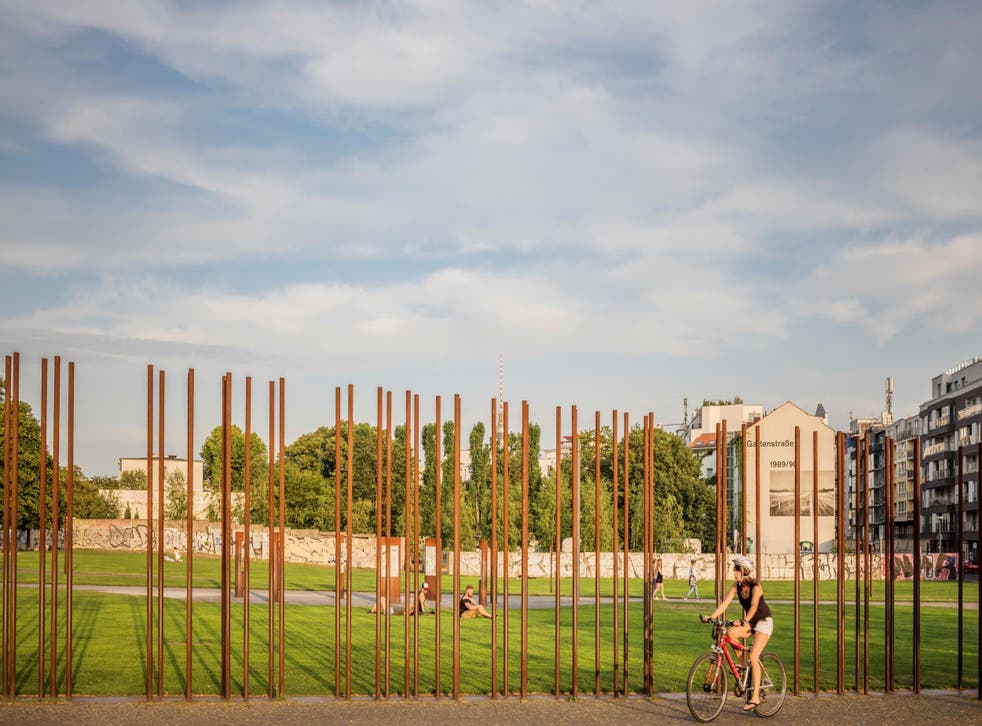 Braking to a halt, it's strange to think that stepping on the ground beneath my tyres would have meant certain death 30 years ago. Now a wooded cycle path beside restless urban railway lines, the wide space under the bridge on Bornholmer Strasse was for 28 years part of the "Death Strip" in between the two sides of the Berlin Wall. It was here, too, on 9 November 1989, that the Cold War came to an abrupt end as hopeful East Berliners breached the border and crossed the bridge above us to the west.
"At every point, the story of the Berlin Wall is how little we humans understand the consequences of our actions," my guide Dr Lauren van Vuuren says, her voice muffled by the electrical whirring of a passing S-bahn train.
While the majority of the physical wall has long since been dismantled, the lingering memory of the Berlin Wall is back in the spotlight this year as the city marks the 30th anniversary of its demise. It's possible to cycle or walk the length of its 96-mile course around West Berlin, but I went for a bike tour along one of its most historically significant sections.
Join our new commenting forum
Join thought-provoking conversations, follow other Independent readers and see their replies