Mysterious 'black widow' pulsar found just 3,000 light years from Earth
If confirmed, newly discovered system would be 'black widow' binary with shortest orbital period yet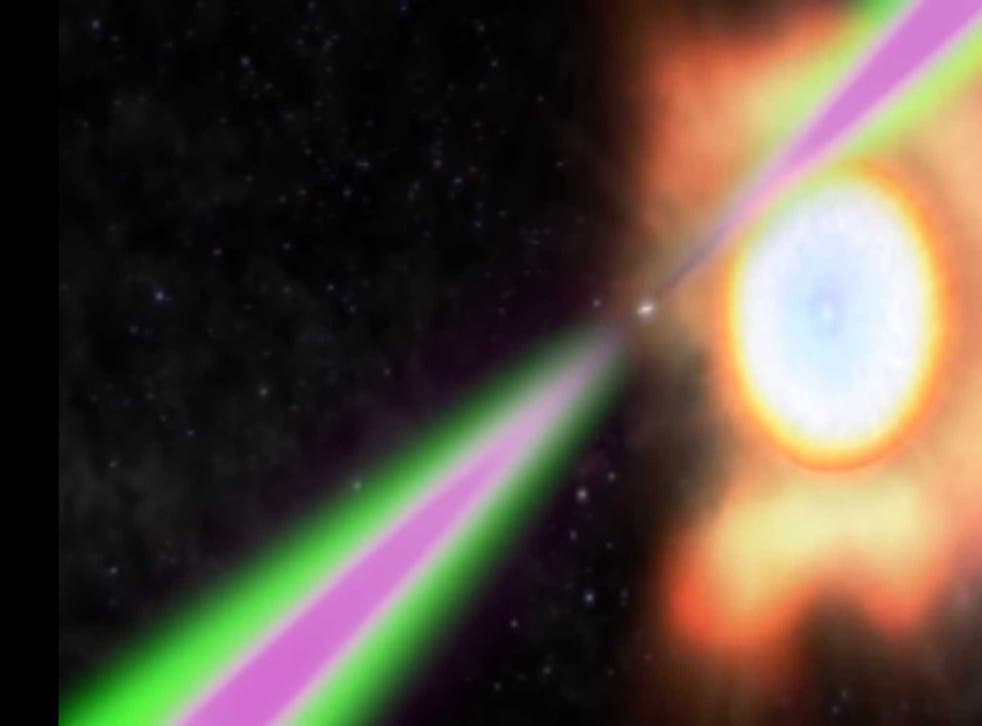 Astronomers have observed what appears to be a rare stellar oddity known as a "black widow binary" just about 3,000 light-years away from Earth.
So far, scientists have discovered about two dozen black widow binaries in the Milky Way galaxy, with the newest one named ZTF J1406+1222.
These stellar formations consist of a rapidly spinning neutron star (pulsar) – the core remnant of a collapsed massive star – consuming a smaller companion star.
Register for free to continue reading
Registration is a free and easy way to support our truly independent journalism
By registering, you will also enjoy limited access to Premium articles, exclusive newsletters, commenting, and virtual events with our leading journalists
Already have an account? sign in
Register for free to continue reading
Registration is a free and easy way to support our truly independent journalism
By registering, you will also enjoy limited access to Premium articles, exclusive newsletters, commenting, and virtual events with our leading journalists
Already have an account? sign in
Join our new commenting forum
Join thought-provoking conversations, follow other Independent readers and see their replies