Inside Business
Boohoo's promise to police itself shows why fast-fashion scandals continue to happen
Some of the criticism levelled at the company should be reserved for governments that have turned a blind eye to bad practice wherever it occurs, writes James Moore
Wednesday 08 July 2020 22:05 Comments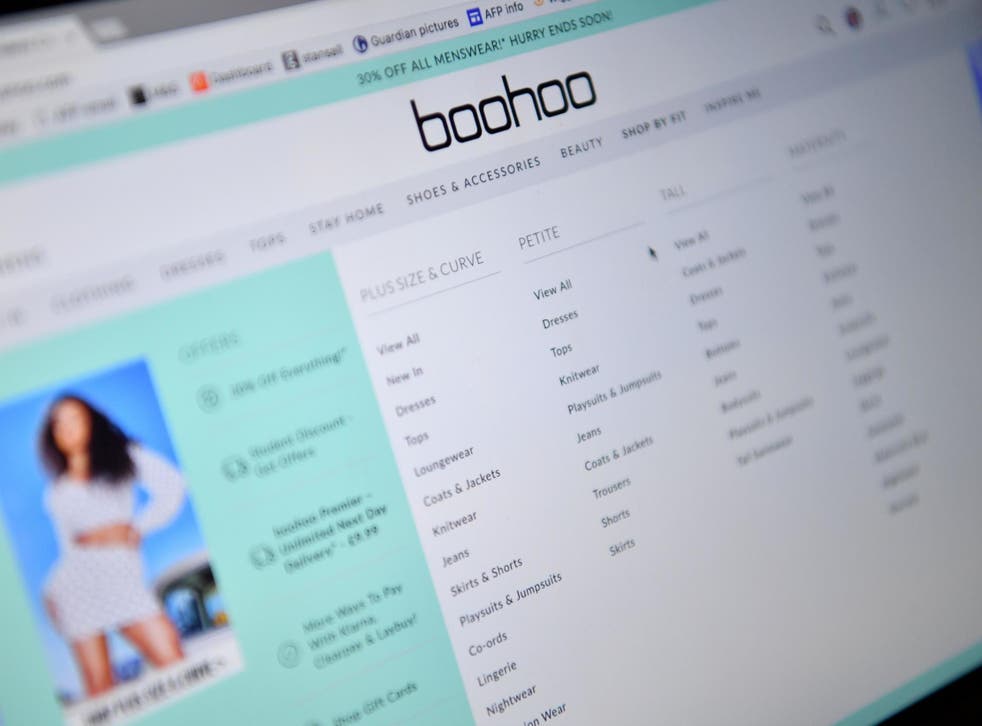 Boohoo bosses are trying to get on the front foot after a week in which allegations about the treatment of workers in its supply chain have seen retailers deserting its brands, investors in more-or-less open revolt and the company's shares shedding a third of their value.
"We are shocked and appalled by the recent allegations that have been made and we are committed to doing everything in our power to rebuild the reputation of the textile manufacturing industry in Leicester," the company declared in an announcement to the stock exchange.
It also detailed an independent review of its supply chain to be led by Alison Levitt QC, and an "incremental" £10m investment to "eradicate supply chain malpractice". That amounts to less than 7 per cent of what the company is investing in the £150m bonus scheme put together for its bosses. The latter figure is particularly jarring when set against the allegations about workers earning considerably less than the UK minimum wage.
Join our new commenting forum
Join thought-provoking conversations, follow other Independent readers and see their replies