View from the top
'The muse of Hinge': Justin McLeod on his own love life, and creating the dating app
Justin McLeod has had his fair share of falling in and out of love, and it was those experiences that led to him creating the dating app Hinge, writes Andy Martin
Monday 11 January 2021 09:39 GMT
Comments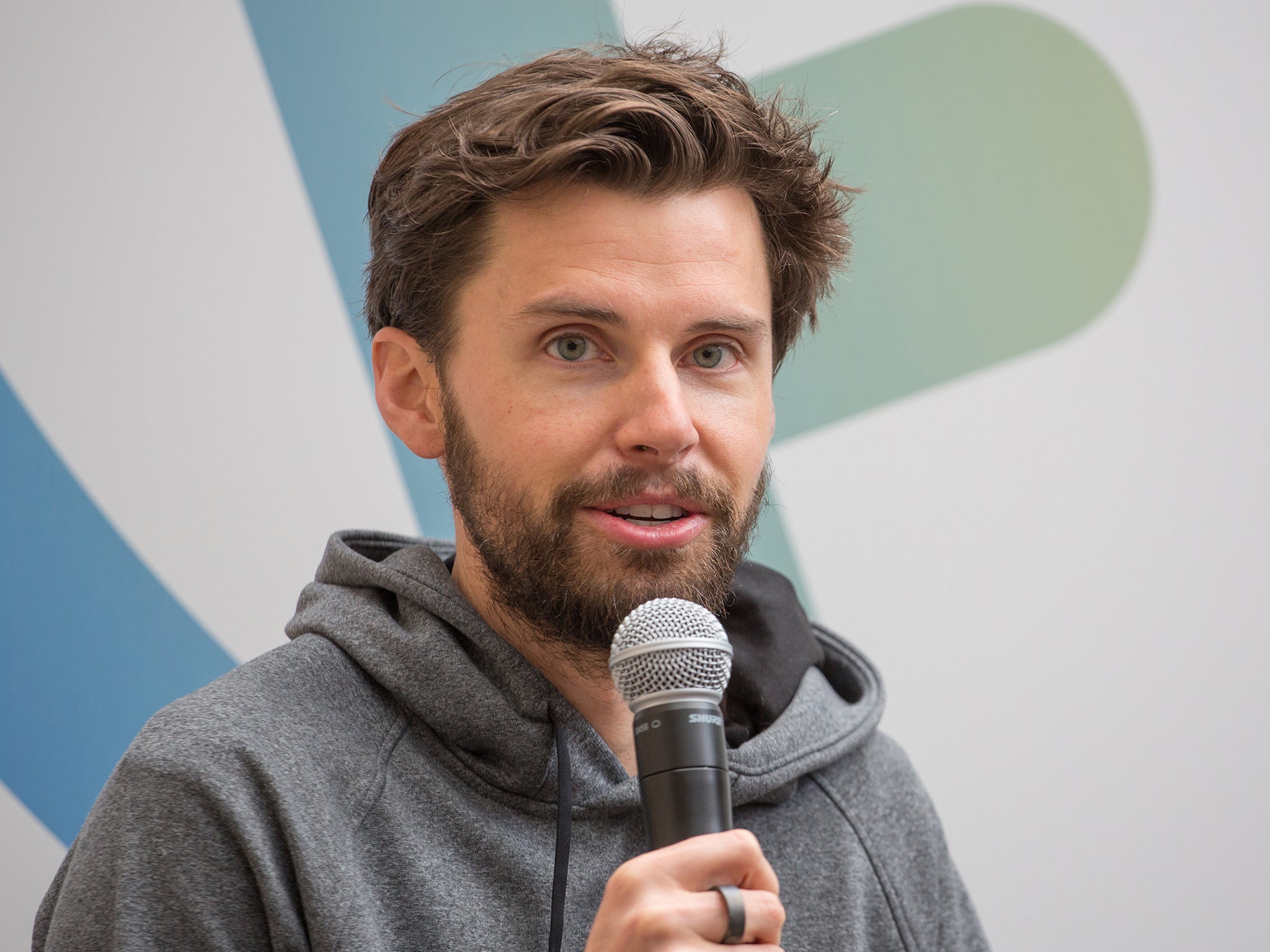 Leer en Español
Justin McLeod fell in love the old-fashioned way – by getting drunk first. And then fell out again. But finally back in. All of which helps to explain how he came to set up Hinge, the contemporary dating app for people in search of a happy ending.
The first time he set eyes on Kate, one night in the early noughties, he was not seeing too clearly – since he was being carried back to his campus room in an inebriated state by a couple of friends after escaping from rehab and celebrating with a few stiff drinks. The next time they met was in a class on mathematical economics at Colegate University in upstate New York. Romance finally sparked when they were thrown together by a Middle Eastern Politics seminar.
One night McLeod was trying to revise for an exam. Kate was at a party next door. She stopped by and asked him to walk her home. When they parted, they had their first kiss. "For 30 blissful days we were inseparable," McLeod says. After which the summer vacation kicked in and he went back to full-time partying and decided he didn't really need a steady girlfriend.
Join our commenting forum
Join thought-provoking conversations, follow other Independent readers and see their replies