The show can't go on: UK theatres in crisis despite being allowed to reopen
Performances were allowed again from 15 August – but with social distancing in place, productions won't return at many venues for months, writes Ben Chapman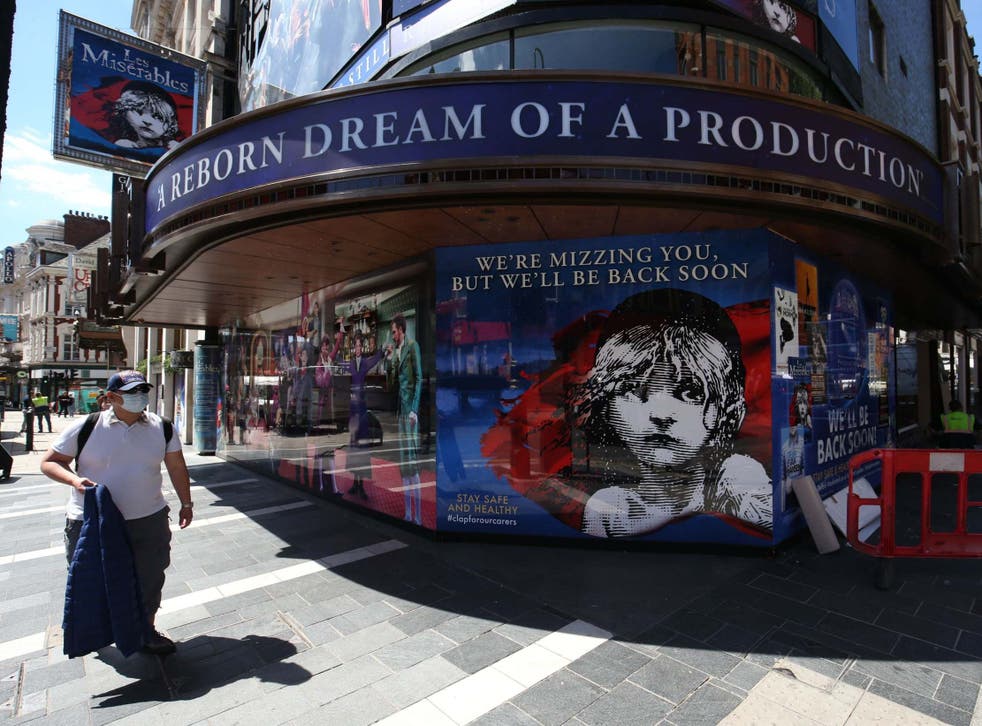 Theatres were given the green light to reopen this month, but for the vast majority of venues, the prospect of the curtain raising any time soon is remote. For others, it may not happen at all.
Britain's arts and entertainment industry, one of the country's biggest success stories, is in crisis. Performers, technicians and theatre owners say that the government allowing venues to open their doors and welcome guests is useless as almost all productions lose money when shows are at less than 70 per cent capacity – an impossible level with social distancing in place.
With a metre between each audience member, most theatres would have to close every other row and leave at least two seats vacant for every one that's occupied.
Join our new commenting forum
Join thought-provoking conversations, follow other Independent readers and see their replies