What does the Uber ruling mean for the UK gig economy?
To address the complex challenges thrown up by the rise of the gig economy we need action from ministers, not just rulings from judges, argues Ben Chu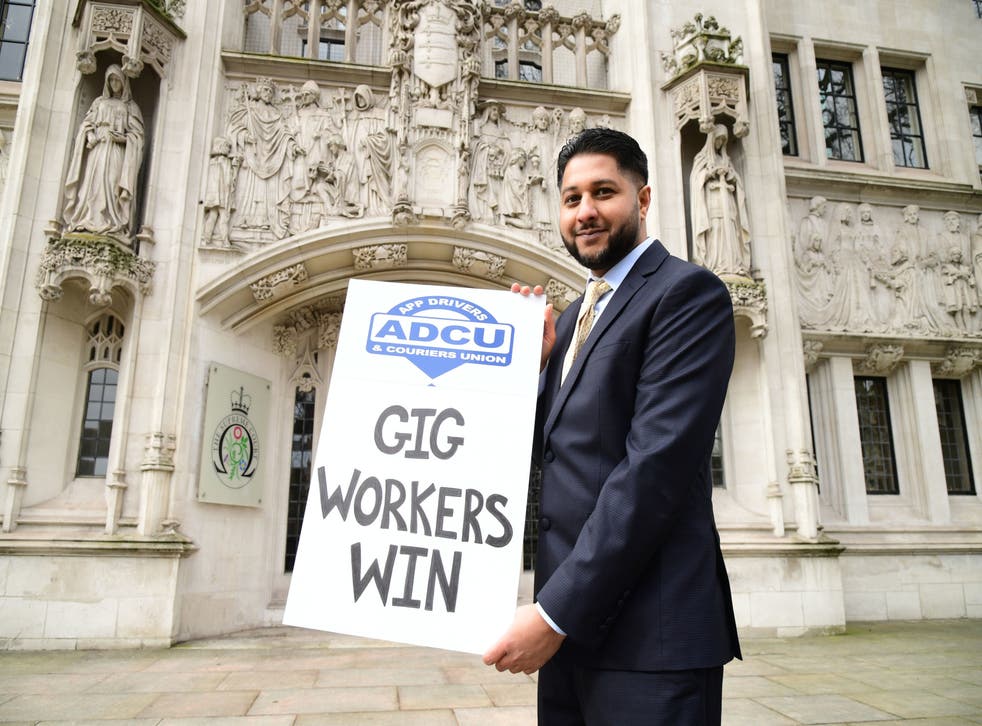 I
t's been described a "landmark" ruling for the gig economy – but precisely what fresh territory does it signify?
The Supreme Court ruled on Friday that a group of 35 Uber drivers who took legal action against the company were not "self-employed" and should not have been treated as such by the Silicon Valley technology company, despite what their contracts said.
They were, then, legally entitled to benefits such as paid leave and the minimum wage.
Join our new commenting forum
Join thought-provoking conversations, follow other Independent readers and see their replies