Outlook for economy has 'deteriorated markedly' due to soaring prices, Bank of England warns
Households and lenders can weather storm caused by energy price spike, says Bank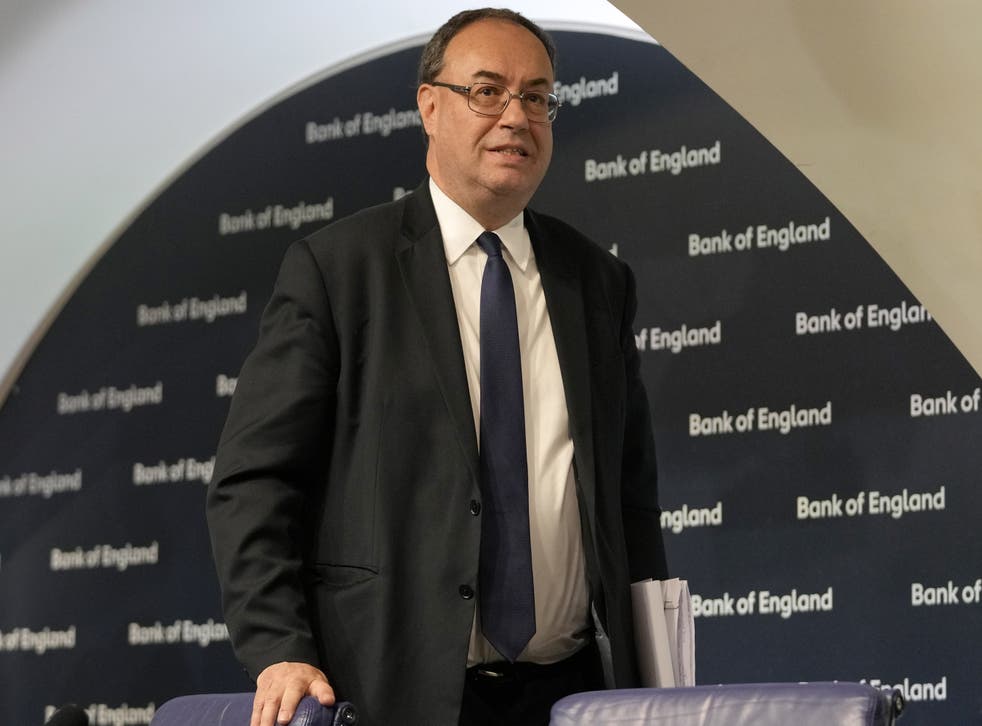 Britain's economic outlook has "deteriorated materially" thanks to soaring prices stoked by Russia's invasion of Ukraine, the Bank of England has said.
In its latest health check on the UK financial system, the Bank noted sharp spikes in the price of gas and other commodities.
This will put households under more strain and leave them more exposed to further shocks in the coming months, the Bank said.
Register for free to continue reading
Registration is a free and easy way to support our truly independent journalism
By registering, you will also enjoy limited access to Premium articles, exclusive newsletters, commenting, and virtual events with our leading journalists
Already have an account? sign in
Register for free to continue reading
Registration is a free and easy way to support our truly independent journalism
By registering, you will also enjoy limited access to Premium articles, exclusive newsletters, commenting, and virtual events with our leading journalists
Already have an account? sign in
Join our new commenting forum
Join thought-provoking conversations, follow other Independent readers and see their replies