My Carbon Footprint
Terror of the skies: what should travelling look like after Covid?
Post-Covid travel is a headache. But the pastries at the other end are too powerful a draw, writes Kate Hughes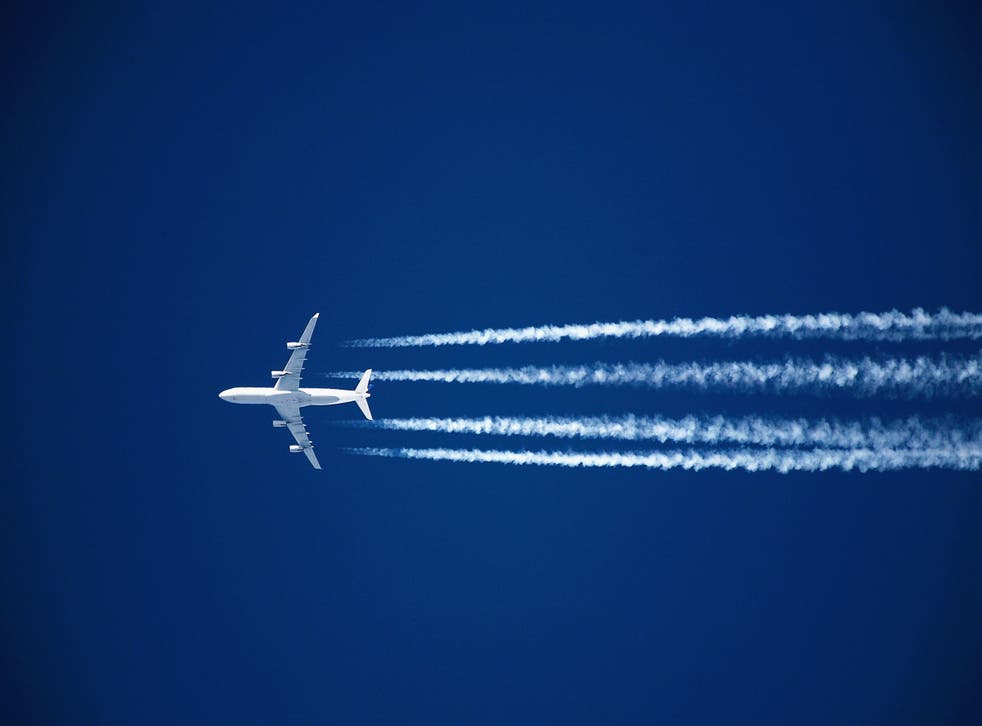 There's only one problem I can see in the Covid clouds finally parting over Blighty: you can see the vapour trails on all those planes gradually refilling the skies.
From our vantage point in west Wales, the ones over our heads are the high-altitude-glinting-off-the-sun variety scoring the blue on their way north to the New World.
The kids make a game of guessing their destinations. Me not so much, and I know I'm not the only one who enjoyed the streak-free lockdown air.
Join our new commenting forum
Join thought-provoking conversations, follow other Independent readers and see their replies