China's Communist Party anniversary: How Xi has combined Maoist discipline with high tech totalitarianism
Xi Jinping, viewed by many as the CCP's most powerful leader since Mao Zedong, has adopted a mixture of old and new strategies to consolidate the party's hold on power in China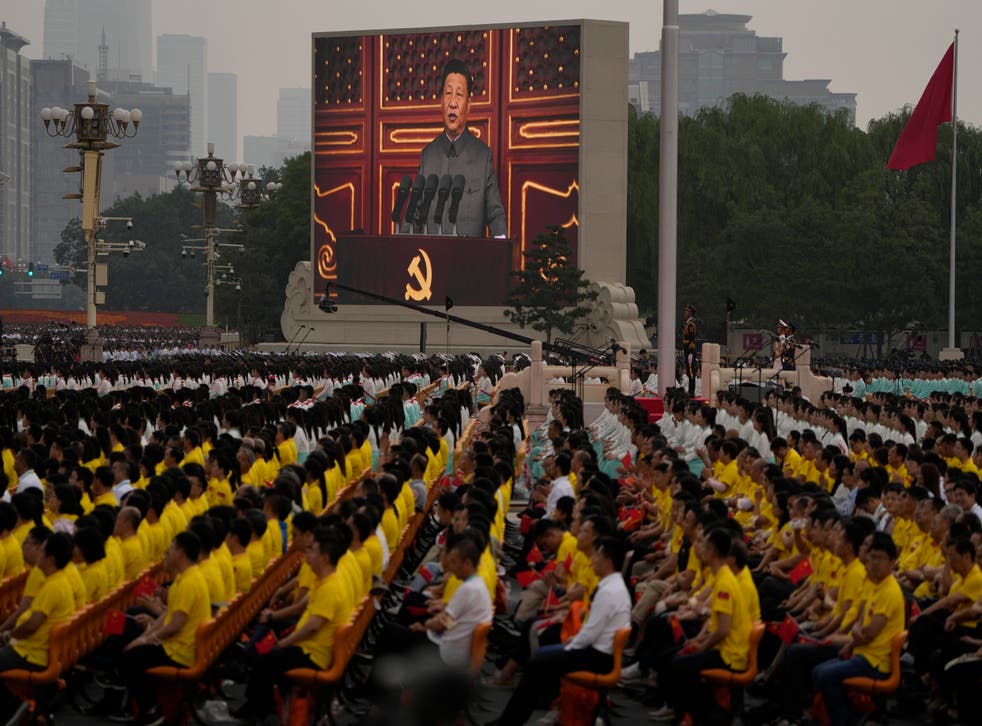 China's Communist Party (CCP) celebrated the centenary of its founding on Thursday, as Chinese President Xi Jinping delivered a speech warning off foreign forces from trying to "bully" China.
"Anyone who dares try to do that will have their heads bashed bloody against the Great Wall of steel forged by over 1.4 billion Chinese people," he told an enthusiastic crowd waving China's Communist Party flags.
In the speech, Xi highlighted the need to modernise China's military in order to safeguard the country while he reiterated the importance of making the mission to reunite with Taiwan an "unswerving historical mission" for the party.
Join our new commenting forum
Join thought-provoking conversations, follow other Independent readers and see their replies