No plastic? Fantastic! Meet the brothers who are using robotics to produce plastic-free recycled clothes
Lizzie Rivera visits a factory on the Isle of Wight and finds a firm taking sustainability to a new level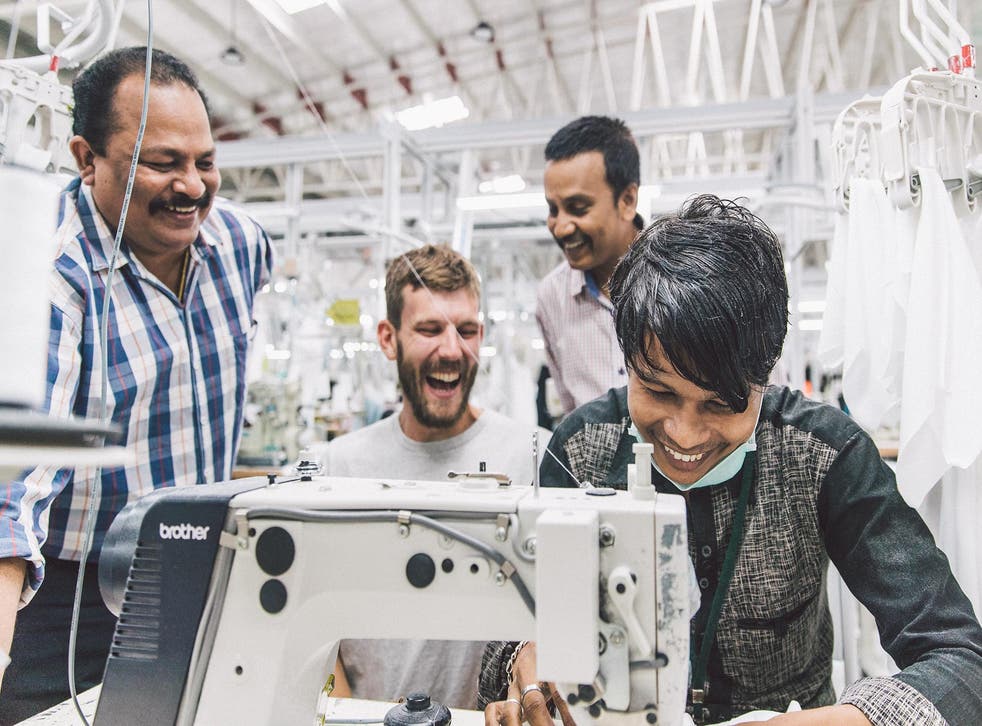 How do you introduce the brand that has cracked the supposedly elusive circular economy? You begin in the same way they design their clothes – at the end. But in true circular economy fashion, the end is just the beginning of the story... "I know, we'll write your first piece of code, that will be fun," says Mart Drake-Knight, the 32-year-old co-founder of the fashion tech company that is set to transform the industry as we know it. I've been well and truly "Marted", as one of his employees describes it later.

A tour of the Teemill factory on the Isle of Wight usually takes around half an hour; by the time we're coding at the boardroom table, handmade from salvaged materials, we're already an hour-and-a-half late for lunch and I'm just learning that every programmer's first line of code starts with those two little words: "hello world".
But first, we have to get one thing straight, says Mart: "Technology on its own solves nothing. It's kind of like a chainsaw – in the hands of a lumberjack, it's life-changing for a person and their family. In the hands of a psychopath, it's devastating for everyone. The key is the conscientious application of technology."
For 10 years, Mart and his brother Rob, 33, have been creating solutions to our fast-fashion problems, right under our noses. Their factory is powered by renewable energy, they use non-toxic inks, 97 per cent of the water used to dye the products is recovered and they have practically eradicated single-use plastic from their supply chain.
Join our new commenting forum
Join thought-provoking conversations, follow other Independent readers and see their replies