Coronavirus: Only 4 of 53 countries say US has dealt with pandemic better than China
Opinion of US global influence has declined amid criticism of its response to Covid-19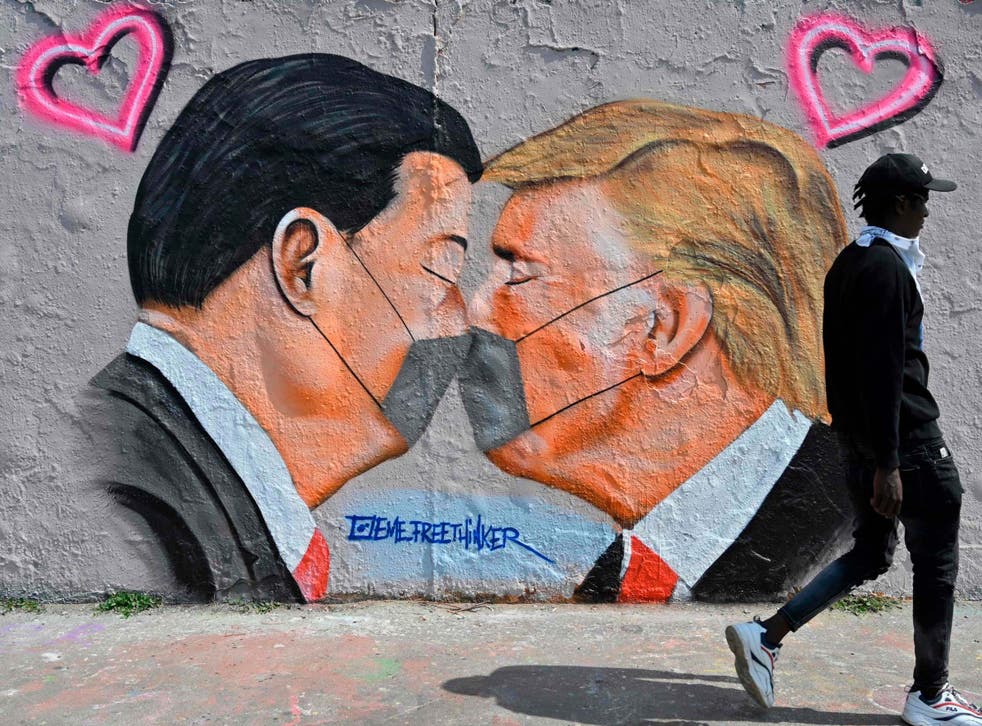 China has handled the coronavirus pandemic much better than the US, according to a survey of more than 120,000 people in 53 countries around the world.
Only four of those nations – Japan, Taiwan, South Korea and the US itself – rated the American response more positively than China's, the poll found.
Overall more than 60 per cent of people surveyed thought China had responded well to the pandemic, compared to only a third who considered the US response had been effective.
Join our new commenting forum
Join thought-provoking conversations, follow other Independent readers and see their replies