Staycation? Just think of all the antibacterial spray I'll have to lug around
With lockdown easing, Charlotte Cripps looks at planning a family holiday with her two children but ends up camping in her garden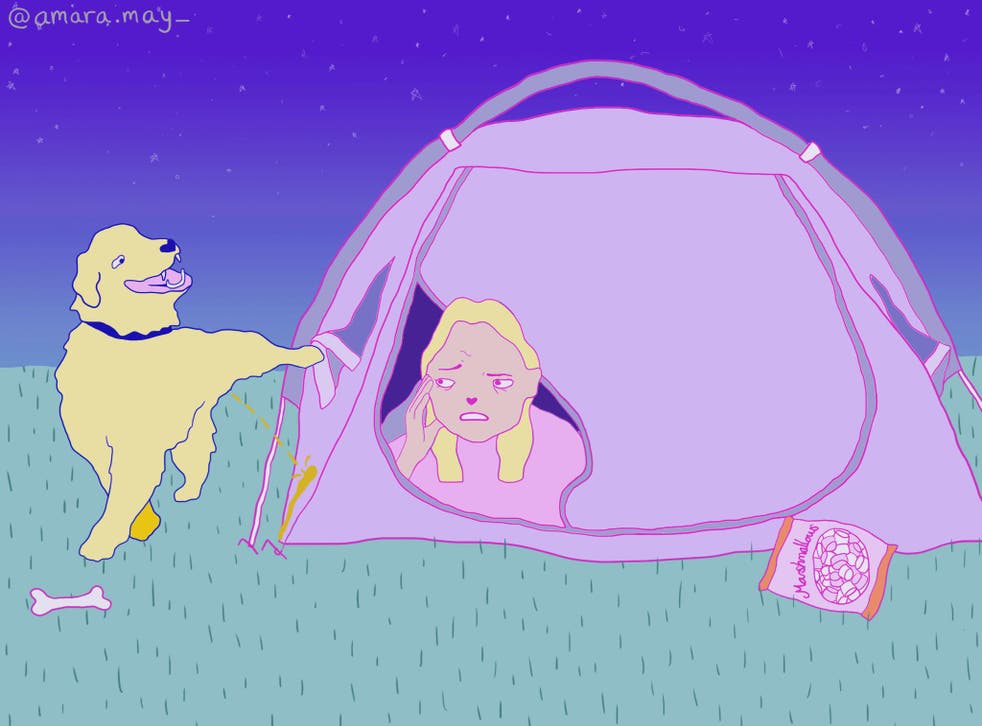 I'm planning a staycation at the end of summer – a UK getaway is far more likely than abroad. That means my usual trip to Ibiza is out of the window. I am going to have to swap the rustic villa in the mountains, lined with fig trees and sun, beach and big prawns, for a caravan in the Lake District. I have a look at some caravan parks online that Alex's cousin runs. Are these caravans for real? Some of them look smarter than my two-bedroom flat and they are dog friendly.
A caravan would mean we'd be able to keep two metres away from everybody more easily than a hotel. Of course, I could do Airbnb, but I would have to clean all the surfaces inside the premises before I let the kids in. Just think of all the antibacterial spray I'll have to lug around with me. That's when I have a brainwave. How about camping? There is nothing to clean in a tent. Epping Forest here we come.
The kids have always wanted to do a bit of camping every since they watched the Peppa Pig episode where they put up a tent, make a campfire and watch an owl. My thoughts are always a bit darker when sleeping out in the open air. More Australian serial killer film Wolf Creek, in which three backpackers are hunted by a deranged psychopath in the Australian outback. But I don't let that get in the way of a jolly kids' adventure. But I do wonder if we should try it out in the garden first?
Join our new commenting forum
Join thought-provoking conversations, follow other Independent readers and see their replies