Happy Talk
Crystals are just rocks – the healing is what you make of it
During a visit to the countryside, Christine Manby tries her hand at harnessing energy through crystals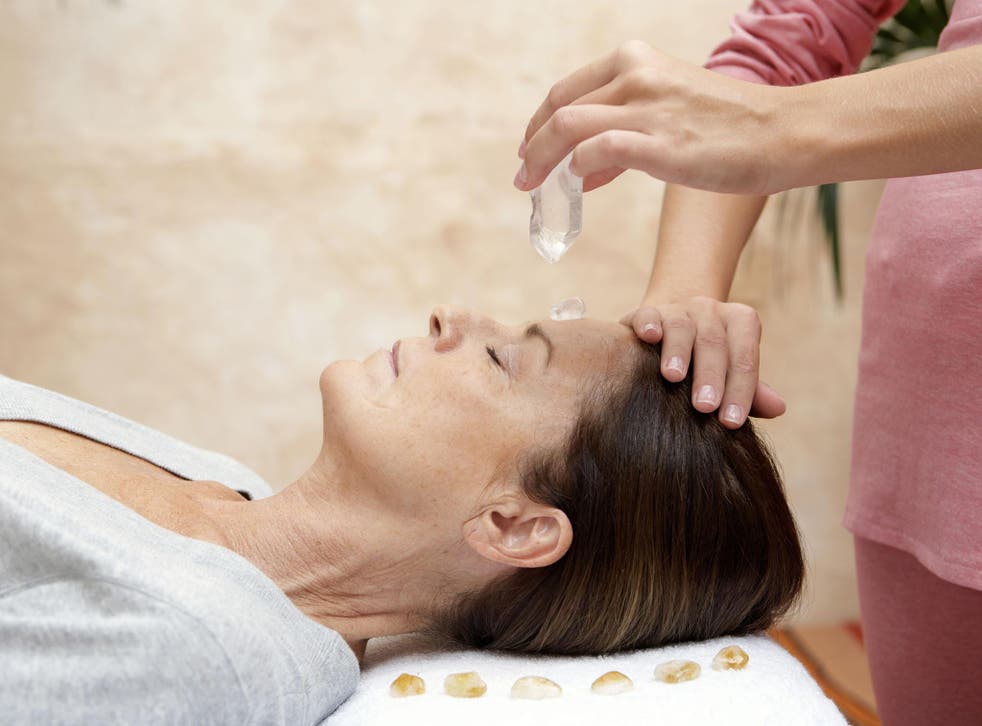 It's Tuesday lunchtime in Avebury, home to the world's largest stone circle. I've just spent half an hour trying to find a parking space. It's a beautiful day and even the National Trust overflow car park is, well, overflowing. Zen is the very last thing I feel as I head into The Red Lion pub to meet six spiritually minded female friends for a quick ploughman's lunch before we do a bit of swinging. That's divining with crystal pendulums to be clear.
Over the remains of the crusty white bread and cheddar, we "charge" pendulums made of rose quartz and amethyst. Holding them tight in our hands, we imagine them first cleansed by pure white light then filled with a pink mist of love, before asking the pendulums to show us which direction they're going to swing to give an answer in the positive, an answer in the negative and a "how the hell would I know?"
Never mind the pink mist, I had a feeling I was filling my stone with scepticism. I'm as eager as anyone to have some answers in these uncertain times, but could a crystal pendulum really tell me whether it's worth betting my life savings on a No Deal Brexit at Paddy Power so I'll at least be hedged in the worst case scenario?
Join our new commenting forum
Join thought-provoking conversations, follow other Independent readers and see their replies