Creature review, Sadler's Wells Theatre: English National Ballet and Akram Khan make a brilliant match
New production is a superb retelling of Mary Shelley's 'Frankenstein'
Zoe Anderson
Friday 24 September 2021 14:28 Comments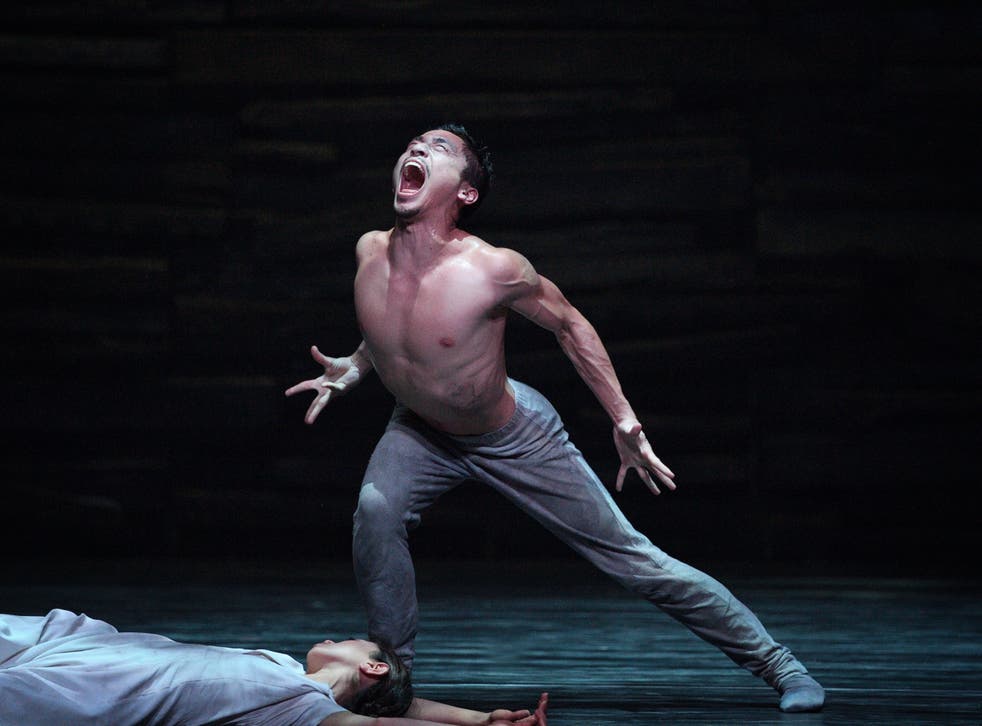 English National Ballet and Akram Khan make a brilliant match: the ballet company and the contemporary choreographer unlock new qualities in each other. After Khan's elemental Dust and his intense reworking of Giselle, his potent new Creature takes Mary Shelley's Frankenstein as a starting point. But it spins into something new, a very individual story of loneliness, space flight, regimentation and loss.
Shelley's novel ends with the Creature alone in the Arctic. Khan's protagonist starts there, conscripted into a military unit preparing for a space mission. Tim Yip's stark set is an enclosed shack with towering, rickety walls, almost as bleak as the icy wastes beyond. It's a claustrophobic setting for a tight-wound drama that never lets up.
Vincenzo Lamagna's new score layers a live orchestra with recorded sound, including the voice of actor Andy Serkis. We hear the promise, or threat, that the heavens will become part of man's world. As he listens, the Creature morphs from one identity to another, different images shining out: animalistic moves, a courtly pose, a soldier's drill with a gun.
Register for free to continue reading
Registration is a free and easy way to support our truly independent journalism
By registering, you will also enjoy limited access to Premium articles, exclusive newsletters, commenting, and virtual events with our leading journalists
Already have an account? sign in
Join our new commenting forum
Join thought-provoking conversations, follow other Independent readers and see their replies