inside film
Camp, ironic, extravagant: How Diamonds Are Forever irrevocably changed James Bond
It's the 50th anniversary of Sean Connery's final Bond film, one of the most playful and idiosyncratic in the franchise. Geoffrey Macnab looks back at how the movie served as a turning point in the evolution of the world's most popular screen spy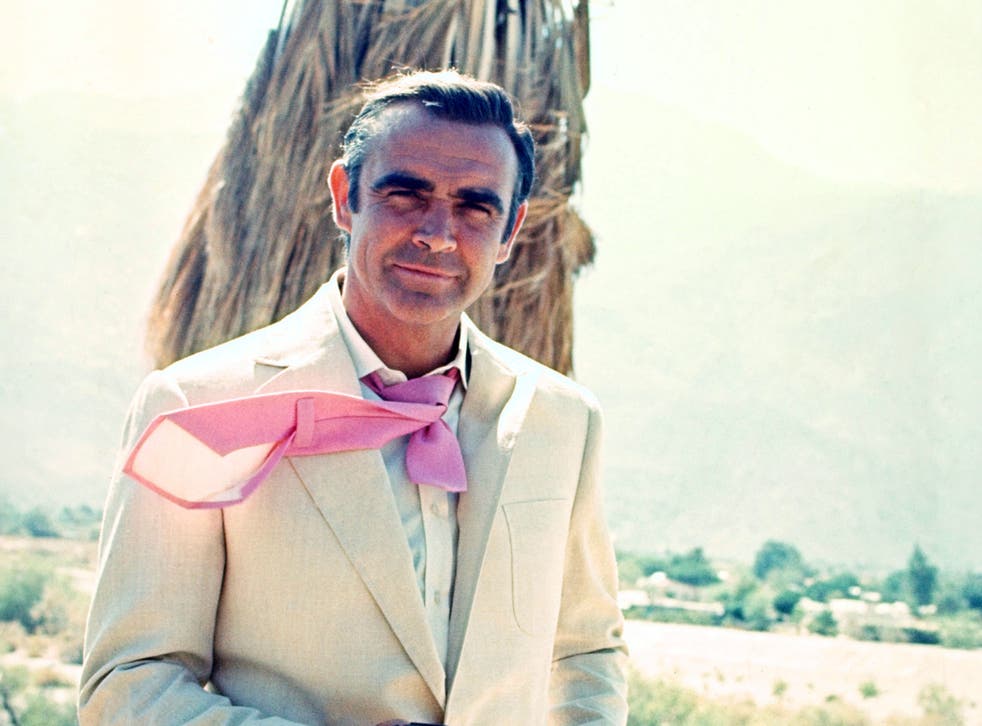 S
peaking this week, writer-director Andrew Birkin says he can't remember "much that will be of interest" about Diamonds Are Forever (1971), "having only spent a few days at Pinewood doing second-unit directing (if one can call it that) with Blofeld's white cat". However, his reminiscences give a flavour of a movie that changed the direction of the James Bond franchise forever. 
Birkin's job was to shoot inserts of the cat. "I remember that it had a fake diamond collar," he says of the furry white Persian, which he filmed leaping off a sofa, sitting purring on a desk and being petted by arch-villain Ernst Stavro Blofeld.
While the film's director Guy Hamilton, star Sean Connery and the rest of the team were busy on an adjoining set, an increasingly frustrated Birkin was on cat duty, working with the animal, its trainer, a Blofeld double and occasionally the real Blofeld himself (Charles Gray).
Join our new commenting forum
Join thought-provoking conversations, follow other Independent readers and see their replies