inside film
Groucho Marx's darker side is being brought back to the movies – but wouldn't we rather see him making us laugh?
After the announcement that Geoffrey Rush is starring in a new biopic, 'Raised Eyebrows', about Groucho Marx in his declining years, Geoffrey Macnab looks back on what made him one of America's greatest comedians Comments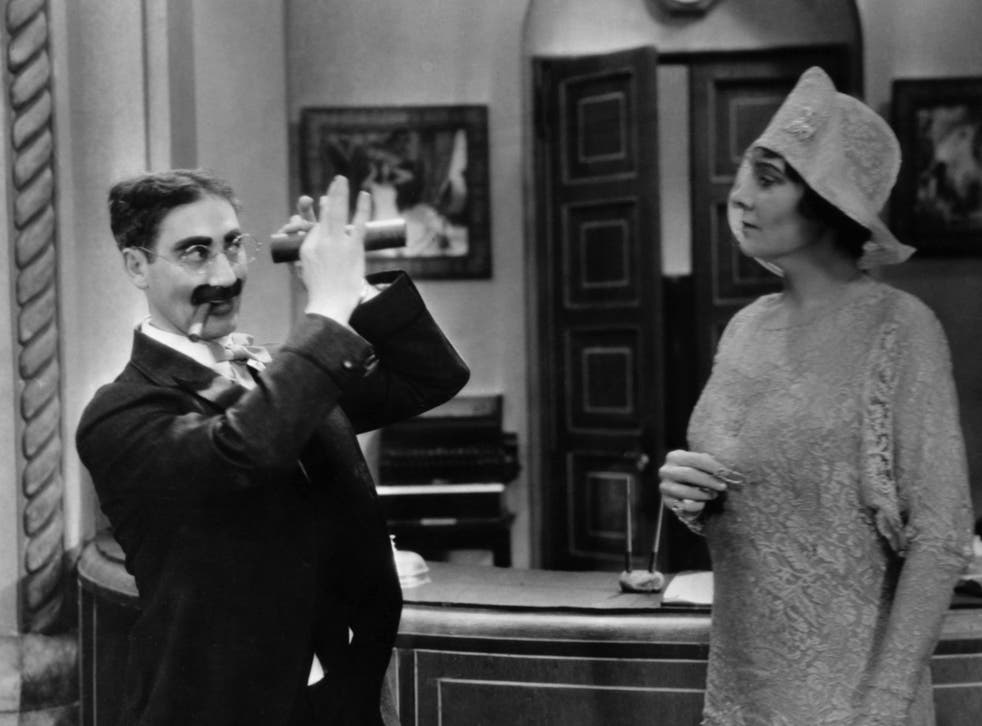 When he was riled, the comedian Groucho Marx would resort to extreme measures. After the salacious gossip and scandal magazine Confidential wrote an intrusive story about his private life, he responded by firing off a severe letter to the editors: "Gentlemen: if you continue to publish slanderous pieces about me, I shall feel compelled to cancel my subscription."
Once Groucho was asked for his opinion about a Broadway show he hadn't much enjoyed. What did he think? "I'd rather not say," he replied. "I saw it under bad conditions – the curtain was up."
This, then, wasn't a man to take lightly. He was indeed seriously funny. His image endures. All a cartoonist needs to evoke Groucho is a moustache, a cigar and a pair of spectacles. Some of his one-liners have outlived him, too. "I wouldn't want to belong to a club that will have me as a member," is one piece of Marxian wisdom still often cited today.
Join our new commenting forum
Join thought-provoking conversations, follow other Independent readers and see their replies