Why the baby-making reality TV show Labour of Love isn't as crazy as you might think
A group of men competing to father a child with a 41-year-old woman on TV is bizarre, but it doesn't deserve all the criticism, says Charlotte Cripps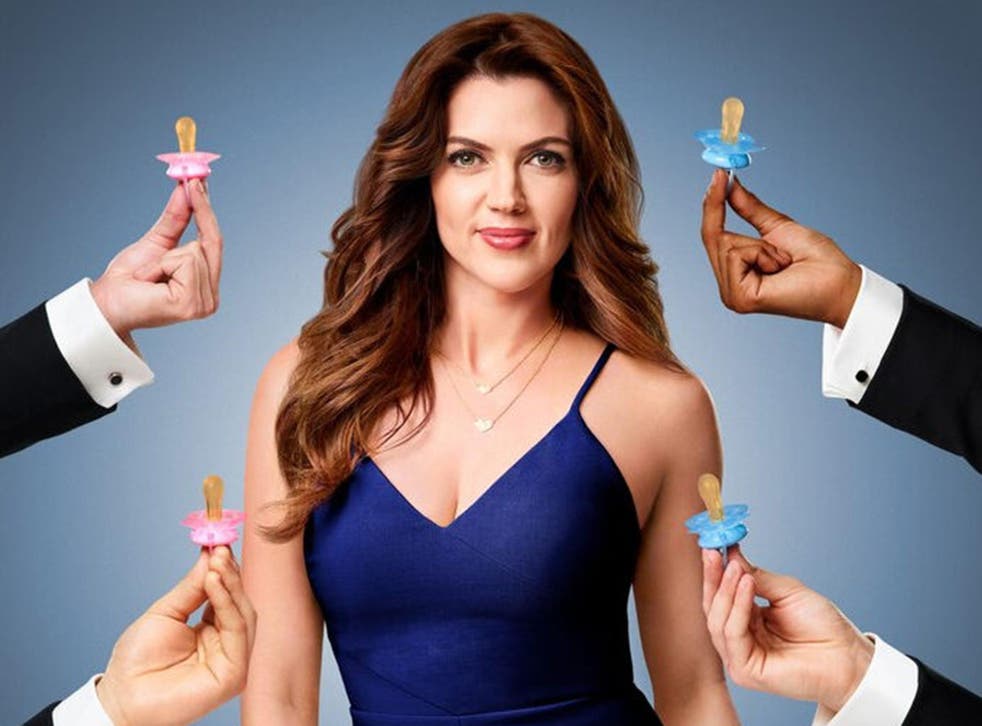 In Labour of Love – a new US dating show in which 15 men compete to impregnate a 41-year-old woman ­– waiters at a party hand out specimen pots, rather than drinks. The host of the show – Kristin Davis, best known for playing Charlotte York in Sex and the City – tells the "sexy and sophisticated" hopefuls that it's time to get their sperm analysed for fertility. "Bring these cups," she tells them. "We are not here to mess around." To put it bluntly, are they capable of having children?
Davis leads them to a "mobile collection centre" – a long trailer, where they go into little cubicles with their names on the doors, to produce a sperm sample. "I suggest we just get right to the task," she says in a cheery voice that reminds me of Aunt Lydia in The Handmaid's Tale, who has the same knack for making even the most humiliating rituals look quite normal.
Unsurprisingly, Labour of Love – a show that "skips the dating and goes straight to baby-making" and is dubbed "The Bachelor for baby daddies" – has sparked huge controversy. It certainly cuts to the chase, but that's exactly what is needed for the show's mum-to-be Kristy Katzmann, who is over 40 and doesn't want to hang about waiting for Mr Right anymore.
Join our new commenting forum
Join thought-provoking conversations, follow other Independent readers and see their replies