Disco Demolition Night: How racism and homophobia nearly burnt the genre to the ground
It's been 40 years since Chicago's Comiskey Park hosted a cultural bonfire – reminiscent of Thirties Germany – attended by an overwhelmingly white crowd. But the phoenix of disco rose from the ashes, writes Jake Cudsi
Tuesday 17 March 2020 08:20 Comments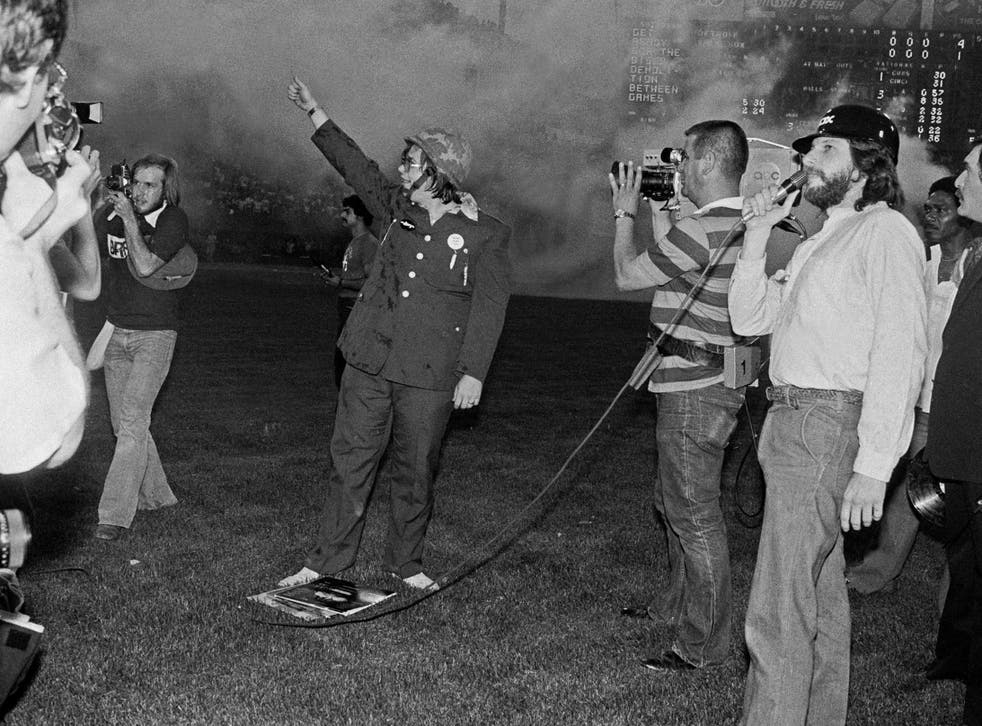 It was a disco inferno; and no, not that one. Three years after The Trammps released their 1976 album, disco records were set ablaze in a cultural bonfire reminiscent of 1930s Germany.
On a hazy July evening in 1979, an overwhelmingly white crowd packed out the Chicago White Sox's Comiskey Park to attend Disco Demolition Night. Almost 60,000 fans turned up with records, ready to be burnt, detonated and smashed.
The event was a fever dream, thought up by an aggrieved DJ on the Chicago radio station WLUP. In early 1979, Steve Dahl found himself out of a job, defenestrated, he insisted, by WDAI after they switched to a more disco-oriented sound.
Join our new commenting forum
Join thought-provoking conversations, follow other Independent readers and see their replies