Historian delivers a damning judgement on Theresa May
A new book about Boris Johnson's predecessor considers if he should have become prime minister three years earlier, writes John Rentoul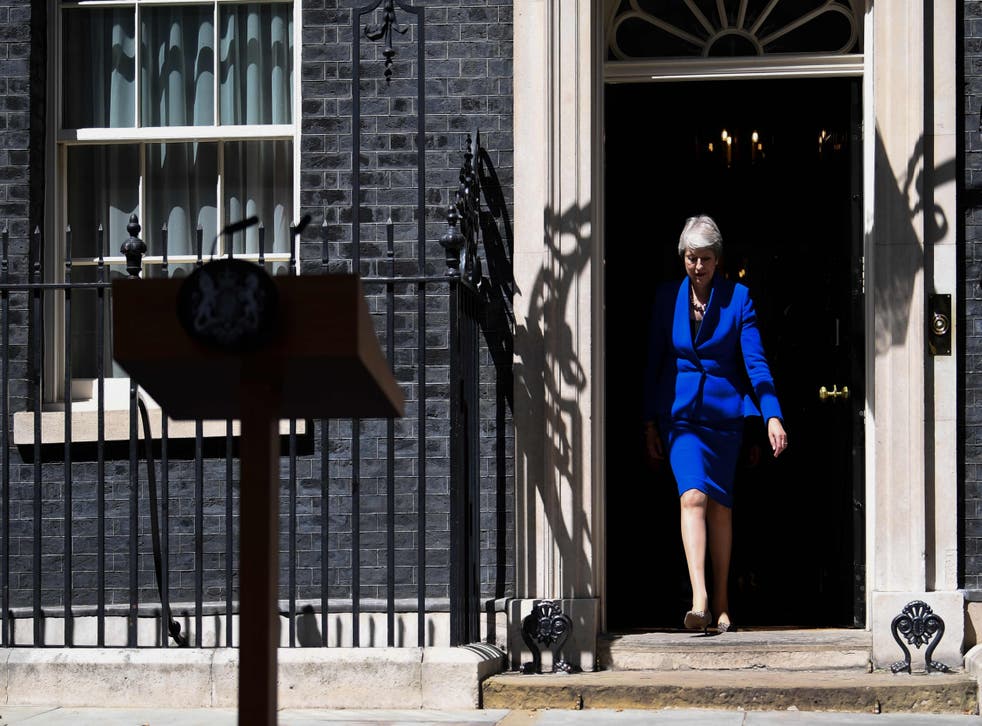 It was only last summer that Theresa May choked back the tears and left Downing Street for the last time, yet already she seems a half-forgotten character from a different age.
Among the wave of new books about politics this autumn, a new edition of May at 10, by contemporary historian Anthony Seldon, is published next week. It's a 700-page doorstopper that provides a full account of her three years, and it has been updated, including with a final chapter, "The Verdict", which is also the subtitle on the front of the book.
In his introduction, Seldon says: "Some will think the judgements that follow are over-kind to Theresa May; others, that they are too harsh." It turns out that there will not be many people in the first category – apart possibly from George Osborne, brutally sacked as chancellor when she became prime minister. Seldon's "verdict" is overwhelmingly negative.
Join our new commenting forum
Join thought-provoking conversations, follow other Independent readers and see their replies