This week proved it: Trump is slowly but surely headed for obscurity
As the president and the president-elect held competing press conferences about the coronavirus vaccine on Tuesday, something became starkly evident, writes Dave Maclean
Thursday 10 December 2020 16:17
comments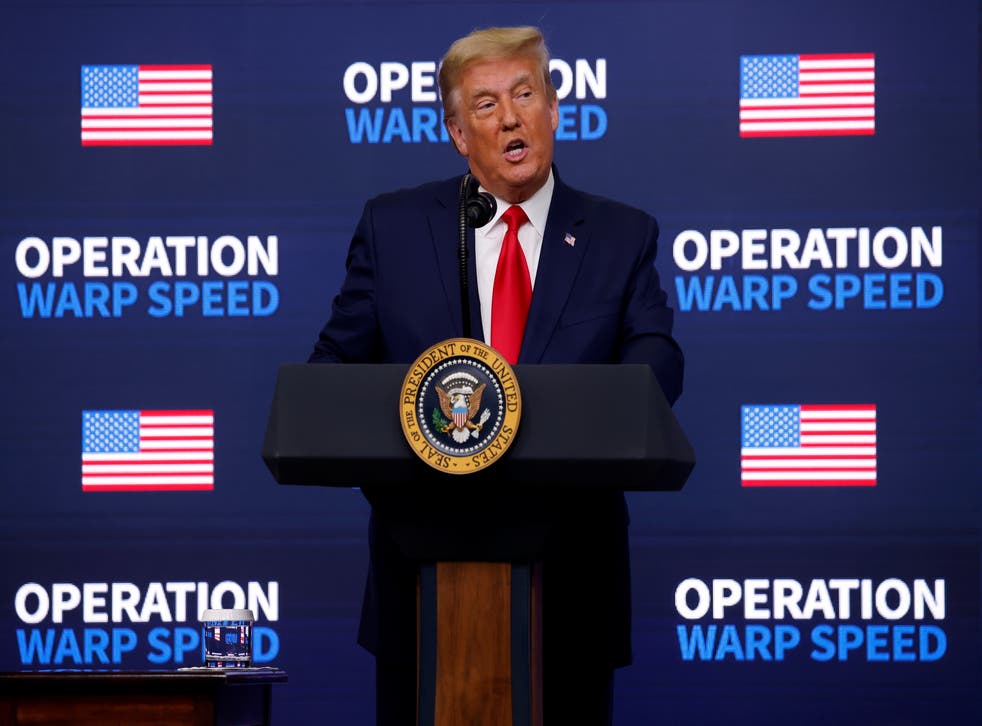 There was a moment on Tuesday when Joe Biden and Donald Trump held duelling press conferences about coronavirus and the vaccine: the president trumpeting Operation Warp Speed's success, and the president-elect laying out the plan for his first 100 days.
It left TV channels and networks with a decision: who to air. In the end, Biden was featured on six screens — including major outlets like ABC News, CBS, and CNN. Trump, meanwhile, made it onto five – if you included OANN and Newsmax. It felt like a telling moment: Donald Trump is slowly, but surely, fading from the public conversation
Towards the end of the election campaign, there was a Biden campaign commercial which struck a chord. In it, a black circle outline moved like a mouth, over which Donald Trump's mangled claims about climate change were played.
Join our new commenting forum
Join thought-provoking conversations, follow other Independent readers and see their replies