Happy Talk
Epsom salt: a powerful cure-all discovered by chance by a cowherd
Take a moment to relax this winter as Christine Manby reveals the rejuvenating health benefits of Epsom bath salts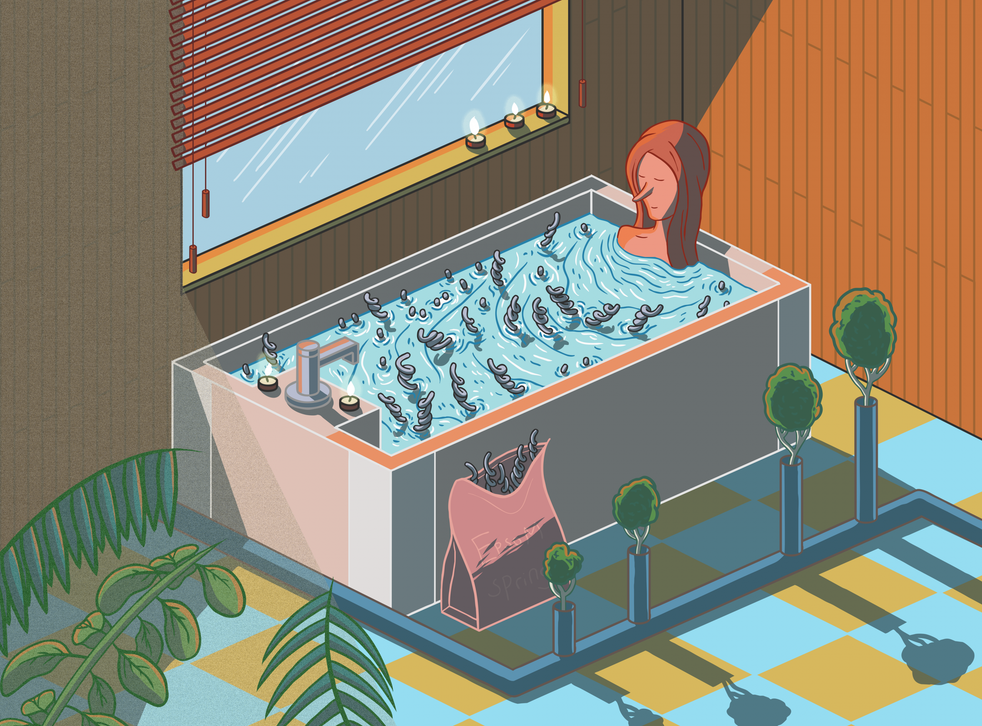 There is nothing better than a wellness strategy that is cheap, requires absolutely no effort and that perhaps even gives you an excuse to do something that you might otherwise consider a "guilty pleasure". Such as wallowing in a bath until the ends of your fingers look like prunes. Let's talk about magnesium sulphate heptahydrate, more commonly known as Epsom salt.
As the name suggests, Epsom salt hails from the town of Epsom in Surrey, where saline springs push through the chalk of the North Downs. The salt's unique properties were first discovered in the 17th century when a cowherd called Henry Wicker noticed that his cattle refused to drink from a particular pool on Epsom Common even in hot and thirsty weather, though the water looked perfectly clear and fresh. Upon tasting the water himself however, Wicker discovered that it had a bitter taste. Fortunately, he also noticed that small wounds upon those cows which would venture into the spring-fed pool seemed to heal more quickly.
Wicker shared his observations with his mates, word spread and pretty soon people were travelling from all over the county and further afield to benefit from the water's miraculous properties. An early Dutch visitor, William Schellinks, wrote: "Some drink 10, 12, even 15 or 16 pints in one journey, but everyone as much as he can take. And one must then go for a walk, works extraordinarily excellent, with various funny results." Which possibly refers to the salt's speedy laxative effects. Anyway, Epsom became a spa town with a fancy new assembly room and dancing and pig-racing on weekdays.
Join our new commenting forum
Join thought-provoking conversations, follow other Independent readers and see their replies