Happy Talk
DIY fragrance: Can you make a cooling spritzer better than one you can buy?
Christine Manby makes her own perfume in the name of 'forageable beauty'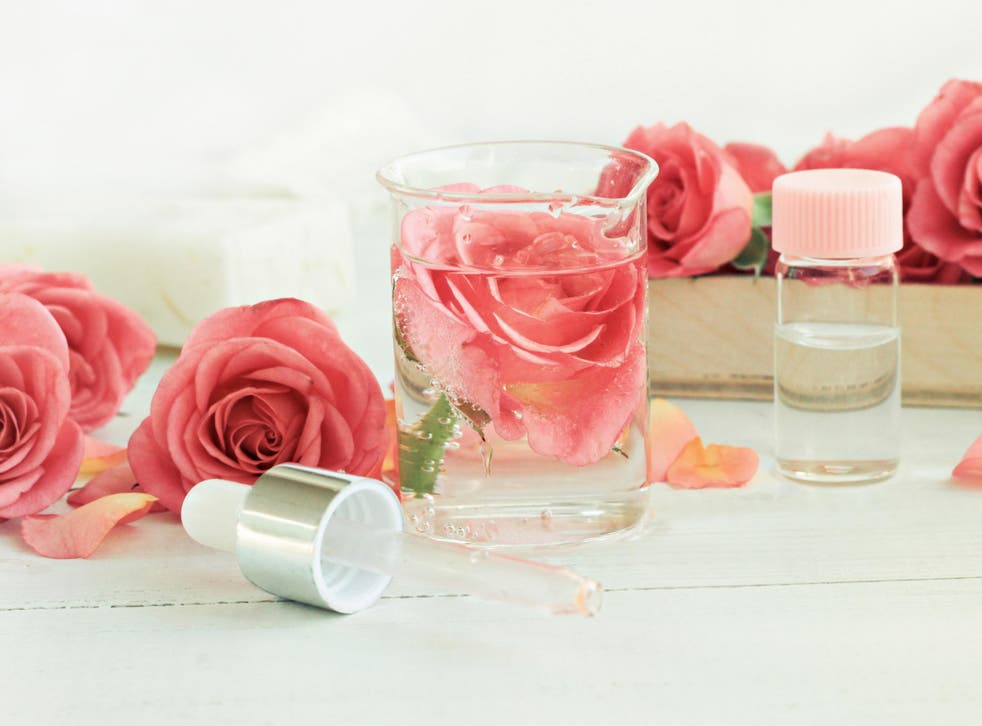 As beauty products go, fragrance is often one of the most expensive, packaged and advertised as the ultimate luxury, with ads that inevitably involve a yacht, the Orient Express, a couture ball-gown worn with bare feet and plenty of swooning. Fragrance is the entry-level product for most luxury fashion houses, one that those of us without a cruise season budget can at least aspire to at Christmas.

All those little bottles add up. Last summer, Chanel revealed it's full-year earnings for the first time in its 109-year history, posting revenues of $9.62bn. This apparently represented a growth of 11 per cent on the previous year; growth that Chanel explained was in large part fuelled by the launch of a new fragrance, Gabrielle. Meanwhile, Chanel's No5 is the most recognisable fragrance of all time. Perfume is big business.
So, it's interesting that Fragrance Direct have been encouraging their customers to get back to basics when it comes to scent and skin products, with a guide to "forageable beauty" using natural ingredients you can find for nothing in your own garden, if you're lucky enough to have one. Or perhaps in your local park, if you're fast enough on your feet to outrun the wardens when you're caught pinching flowers.
The idea of natural beauty products made from free ingredients is certainly appealing. As a child, I had hours of fun creating my very own perfumes, filling empty bottles that once held my grandmother's 4711 cologne with my own concoctions made from flower petals and tap water. My adventures in scent seemed to hold so much promise as the colourful petals floated behind the glass but, of course, they inevitably went brown, rotted and turned the liquid into something that looked and smelt like pond water. Not quite the effect I was after.
Join our new commenting forum
Join thought-provoking conversations, follow other Independent readers and see their replies