'We are destroyed': Greek islanders say cost of wildfires will stretch far into the future
Bel Trew reports from the devastated island of Evia, where residents say the impact of recent blazes will last for generations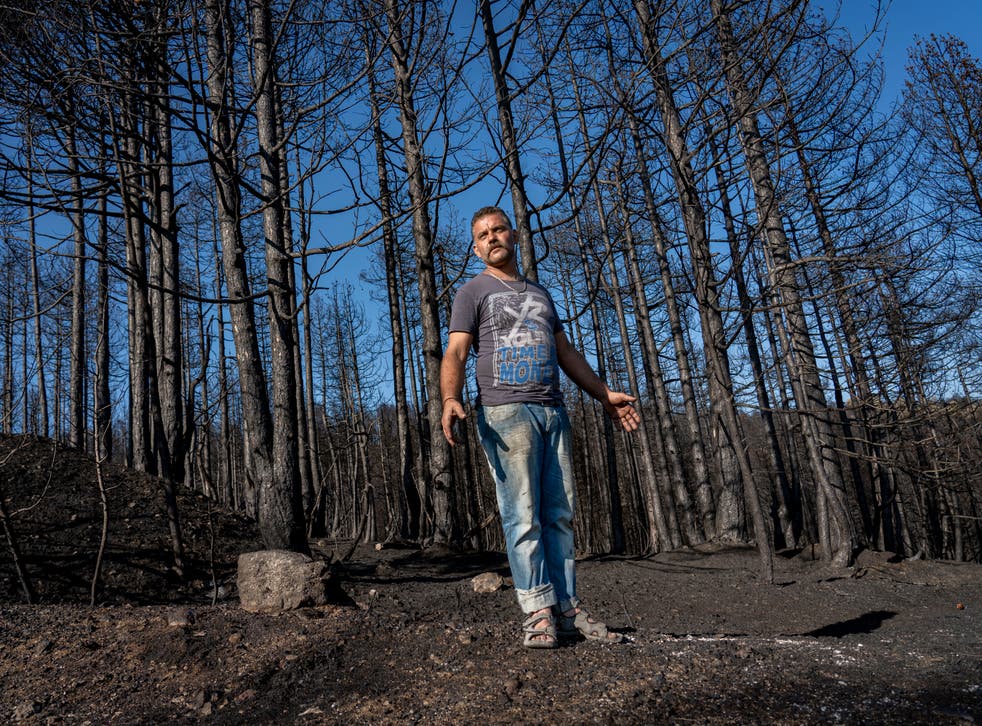 Dwarfed by the silhouette remains of a torched forest, Giorgios explains how he has lost 50 years – or two whole generations – of income to the wildfires that burned his home for seven days and seven nights.
The father of three lives on Greece's second-largest island, Evia, a quarter of which is now a devastated, burnt wasteland.
The tidal wave of flames consumed Giorgios's home, his warehouse of tools, and all of his nearly 3,000 pine trees, whose resin he cultivated for a living.
Join our new commenting forum
Join thought-provoking conversations, follow other Independent readers and see their replies