Will tougher EU sanctions lead to human rights turnaround in Hungary and Poland?
The EU's tentative plans to withhold regional aid funds from the two countries if they fail to make changes on human rights is a high risk strategy, but may prove the only effective course, writes William Nattrass
Friday 24 September 2021 19:54 Comments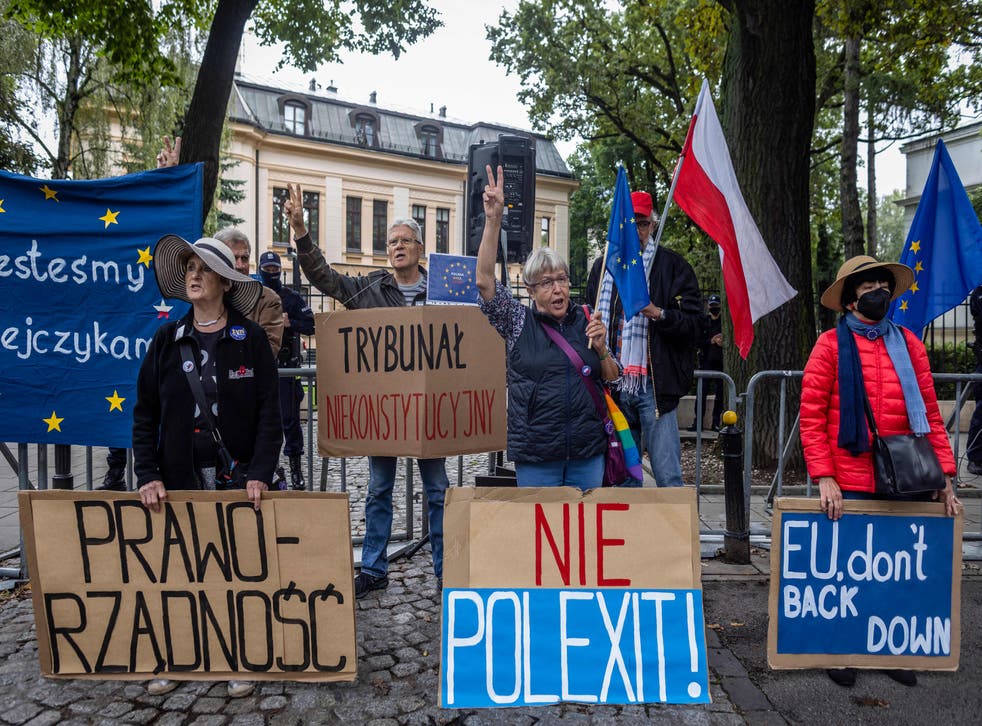 Backsliding on human rights and the rule of law in Hungary and Poland is causing concern throughout the EU, with tensions between national governments and Brussels even raising doubts over the countries' continued membership of the bloc.
Now, the EU's response to rebellious right-wing governments is stepping up a gear.
Brussels is examining ways to use economic sanctions in its fight against governments in Poland and Hungary alleged to be undermining human rights.
Join our new commenting forum
Join thought-provoking conversations, follow other Independent readers and see their replies