Happy Valley
Blinded by the glossy white kitchen, I can't see the hazard sign ahead
In her wildest dreams Charlotte Cripps couldn't have imagined living in a shiny new pad, with Alex painting portraits in the kitchen
Wednesday 02 September 2020 16:35
comments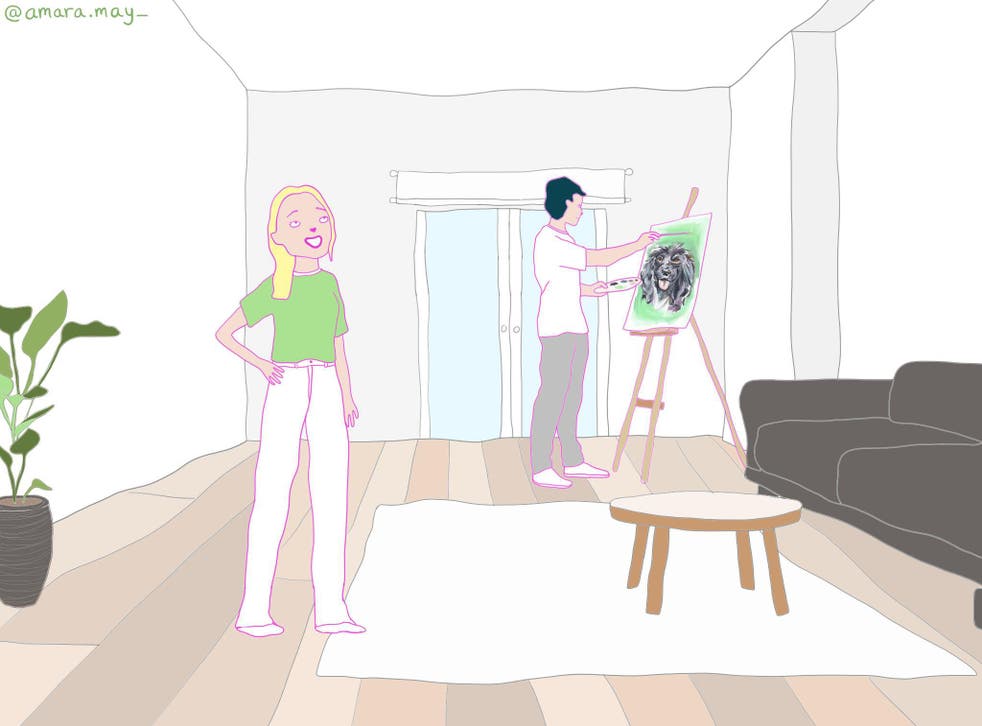 The extension is finished and is all high-spec and sparkling new. We've handed the keys back for Alex's flat and made the move to mine. I feel like I'm on one of those home makeover shows as I walk around gasping with joy. Am I turning into a Stepford wife? I'm seriously excited by the glossy white kitchen cupboards and I only want new things in them.
I'm ruthlessly chucking out anything that doesn't fit the minimalist interior. But I went too far. When Alex asked me where his vintage shabby chic table was, I had to bite my lip and admit I had dumped it on the Portobello road market. It was too old; I've become ageist with the furniture.
It's got to look Philippe Starck – although everything is from Halfords or IKEA. I threw all the old sheets away and got new towels. It's like living in a hotel as Alex had done it up in neutral tones so it could be a good rental property. But this vision isn't practical; you can't have any surplus stuff living in a place like this. There is no storage space so I sneak the rest of my old furniture straight to my dad's house – telling him it's only temporary.
Join our new commenting forum
Join thought-provoking conversations, follow other Independent readers and see their replies