I've been 'Pfizer'd' – it was emotional
With some immunity from Covid and Lola back at school this week, things are looking up for Charlotte Cripps. That's until she discovers the new nanny had been homeschooling the wrong child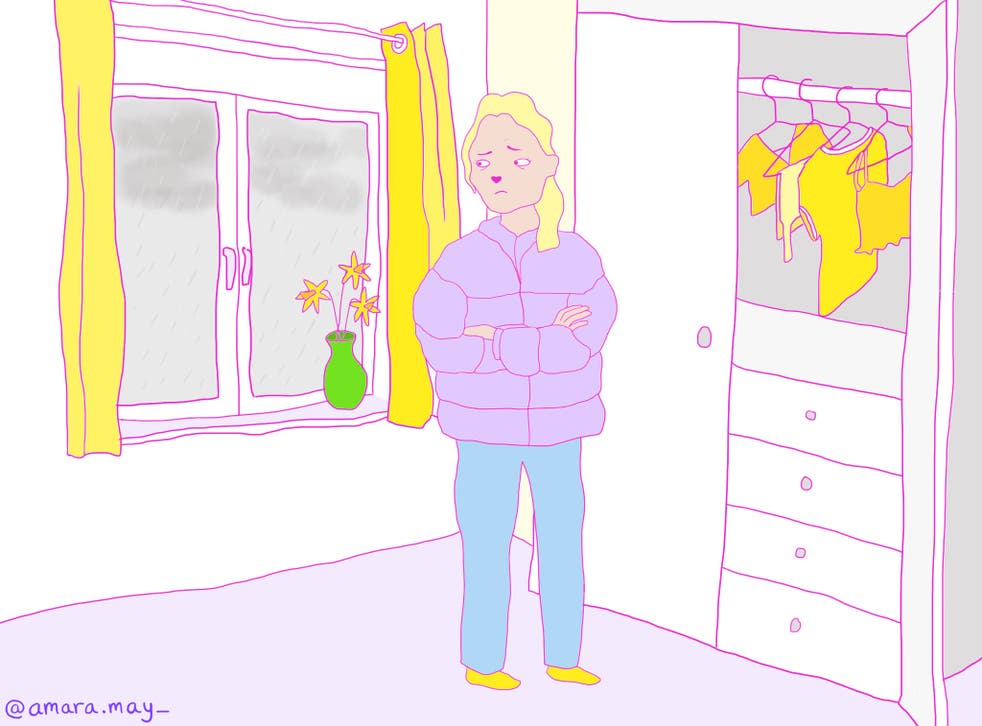 Is there really an end in sight? I've been "Pfizer'd" – it was emotional. I was eligible for the Covid vaccine because I'm caring for my dad, 88. I hadn't realised how much pent up emotion I had until I broke down in the middle of the vaccination centre. "It's been … quite a year," I sobbed as the clinician jumped out of my way in case I was going to hug her.
I'm sure everybody else feels the same. Or do they? I'm people watching the queue, and I can't help but notice that there isn't a grey hair in the place. Is it possible that everybody in the queue is a legit carer like me? Do they have to respond to phone calls at 9 pm when the kids are tucked up in bed with a message saying: "I've straight-jacketed myself with Alex's old puffer jacket and I can't get my arms out. Can you come and rescue me?" Or are some people jumping the Covid vaccine queue? Nobody asks us for any proof.
I'm daydreaming about a life where I only have to think of myself and what box set to watch next when I hear my name called out by the nurse. That's when I am taken off to my cubicle to have the jab and my phone pings. "Oh no, is it my dad?" No, it's just a photo from the new Spanish nanny to forward to Lola's Google Classroom as proof she's done another assignment. But I do a double-take. Good God! I nearly faint. I had printed out the maths assignment myself this morning – it is familiar. But the wrong child is doing it.
Is that really Liberty doing Lola's classwork? She is holding up one plastic cup full of water in her left hand and another empty cup in her right hand to demonstrate what "heavy" and "light" means. Then another photo arrives showing Liberty with 30 counters and she has subtracted three. On a piece of paper, it's written: "30 – 3 = 17". Hang on a minute – she's only 2. Is she some kind of toddler baby genius? I don't think so.
I'm quite startled, to say the least, that the new nanny is homeschooling the wrong child. Has she mixed them up? Or is she distracted? The final photo shows Liberty next to a picture of a space rocket having proudly written "comet", "Venus" and "black hole". My children might both have curly hair, but Liberty is nursery school age and can't read or write?
I'm starting to wonder if Liberty has been doing other work meant for a 5-year-old? How long has this been going on? Admittedly most of the time I do it myself. But I'm gobsmacked. Thank God they are back at school this week. I try to relax as the clinician says "Ready?" and inserts the needle into my arm. That's it. I have to sit down for 15 minutes in case I go into anaphylactic shock.
I'm not sure if you could call this a side effect of the vaccine, but that night I woke up and slept walked to the fridge and must have eaten three caesar salads. I have no recollection of this apart from the evidence of the mini empty bags of the sauce left on the sideboard and a couple of croutons in my bed.
I remember waking up in my bedroom – and thinking I had taken my last breath. Did I then faint? Or was that before I went to the kitchen? I woke up the next morning with a banged knee and stiff wrist. What the hell is going on?
I wasn't sure if to call the GP and report it but Maldives Chloe who goes on a lot of retreats tells me I need to self-heal with transformational breathing. "Please please don't send me any photos looking calm and rested and surrounded by expensive Le Labo candles after a one-to-one session online with your relaxation coach!" I scream to myself.
She texts me: "It's all the anxiety coming out in one fell swoop because you can see an end in sight. Get on the programme."
Is she right? Am I really suppressing my feelings – holding my breath because my feelings are so overwhelming? I've had the vaccine; there should be a sense of relief and elation. But it feels like I've opened Pandora's Box and the hope hasn't come out yet. Is getting the vaccine going to change anything and if so when?
It had felt like spring was in the air. I saw snowdrops and crocuses and my heart leapt. I was filling my flat with daffodils and buying yellow tops online. But I have had my hopes quashed because the weather has returned to bleak winter and its all doom and gloom again with talk of new variants.
I know I need a break. Doesn't everybody. But I don't want a stamp duty holiday – I want the real thing. I'm stuck with holiday flights to Dubai from last Christmas – but it's now on the UK's red list. Where is there to go after the travel ban lifts on 17 May? Won't it be like a mass exodus to Spain, Greece and Cyprus?
I'm starting to feel like I did the day after the Pfizer jab – hungover and a bit rough. It seems like the closest I'm going to get to any sunshine is looking at my new yellow tops in the wardrobe. But now at least I can hug my dad.
Join our new commenting forum
Join thought-provoking conversations, follow other Independent readers and see their replies