The beauty, art and tradition of Arabic calligraphy
Calligraphy is one of the world's oldest artforms, but in the Islamic world it remains as vibrant as ever. Now more than ever it's being used to commemorate the dead. Ahmed Twaij traces its history
Thursday 12 November 2020 12:56
comments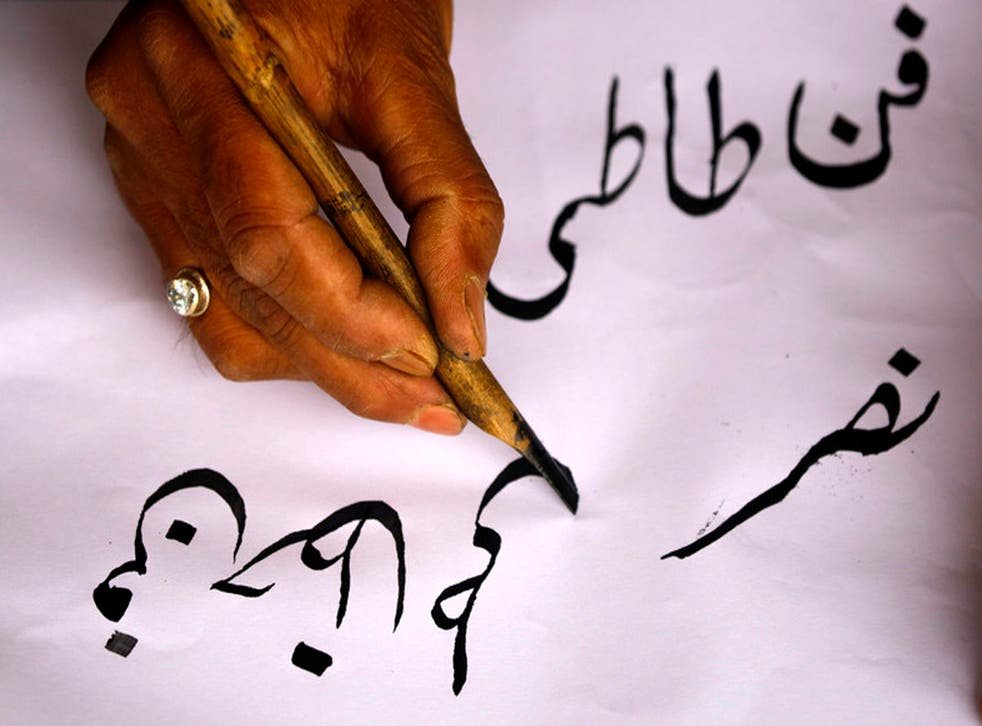 Meandering through the eerily quiet and narrow sand paths of Wadi al-Salam, lined on either side with graves speckled to the horizon and beyond, you'll see colourful Arabic calligraphy adorning the headstones of those laid to rest here. Wadi al-Salam, or the Valley of Peace, located in the southern Iraqi city of Najaf, is the world's largest graveyard and has become a sombre home for the traditional Islamic artform of Arabic calligraphy, which is used across the Islamic world as a way to honour the dead.
"There is a link between artform, beauty and the afterlife," explains contemporary Arabic calligraphy artist Ghaleb Hawila. "Customarily, it is seen as an honour to have a calligrapher write your name on your grave."
Not only is it used to commemorate the dead, calligraphy has become synonymous with Islamic art, with the cursive text appearing across architecture and coin design, on clothing and ornaments. But how the artform came to be actually stems from efforts by Muslims to distance themselves from pre-Islamic Arabia's idolatrous past.
Join our new commenting forum
Join thought-provoking conversations, follow other Independent readers and see their replies