How Beethoven's suffering created some of the world's most joyous music
The Beethoven Orchestra returns after lockdown to celebrate the great composer's life and works. But what makes the man and his work so special and memorable, asks William Cook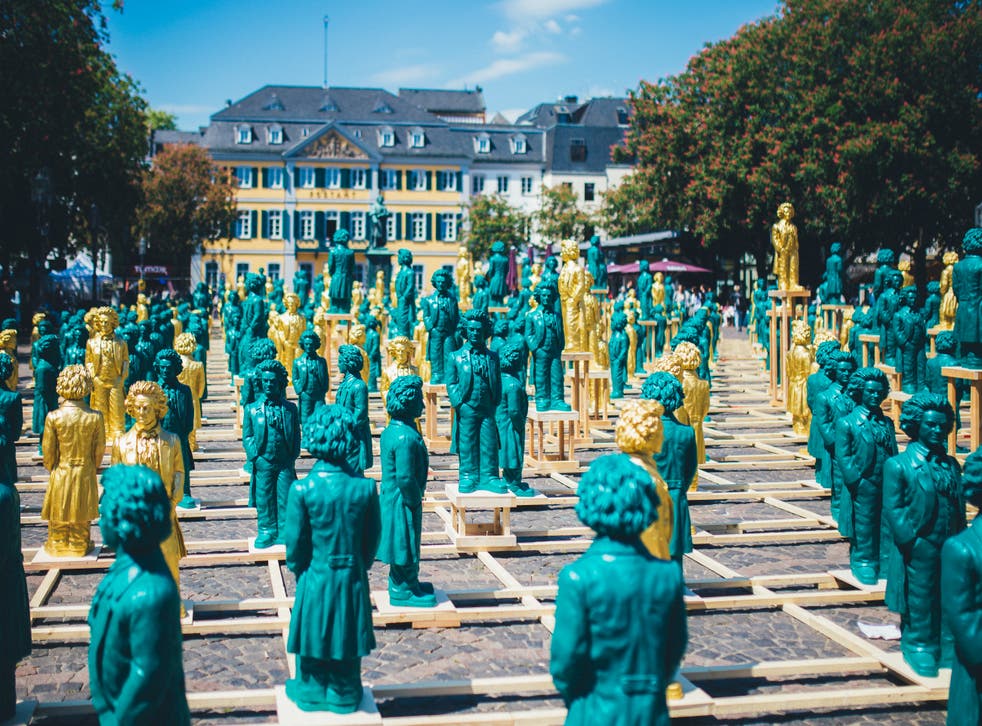 On the stage of Bonn's stark modern opera house, beside the majestic river Rhine, Dirk Kaftan, the charismatic conductor of the Beethoven Orchestra, is welcoming the audience to the first concert in Bonn since lockdown. "We're so happy to play for you," he says. "It's wonderful that you're here." His audience responds with a barrage of passionate applause. For everybody here tonight, musicians and spectators, it's been worth the wait.
Orchestral music is uniquely important in Germany, and no musician is closer to German hearts than Beethoven. Bonn is where he was born and raised, and so this unassuming city occupies a special place in the German psyche – the birthplace of the greatest composer who ever lived.
To mark the 250th anniversary of his birth, Bonn had planned a year-long Beethoven festival, but then Covid rudely intervened and most events were cancelled. However daily life in Germany is now almost back to normal, and many events have been rescheduled. This is great news for Britons, as well as Germans. Germany is one of the few European countries Britons can visit without a fortnight's quarantine. Finally, British music-lovers can hear Beethoven performed in his hometown once again.
Join our new commenting forum
Join thought-provoking conversations, follow other Independent readers and see their replies