Is China's Himalayan water grab escalating conflict with nations downstream?
Nearly half the world's population depends on rivers that have their headwaters in the Himalayas. With the climate crisis increasing the risk of drought, China and India are engaged in a dangerous race to dam the mighty cascades. Brian McGleenon reports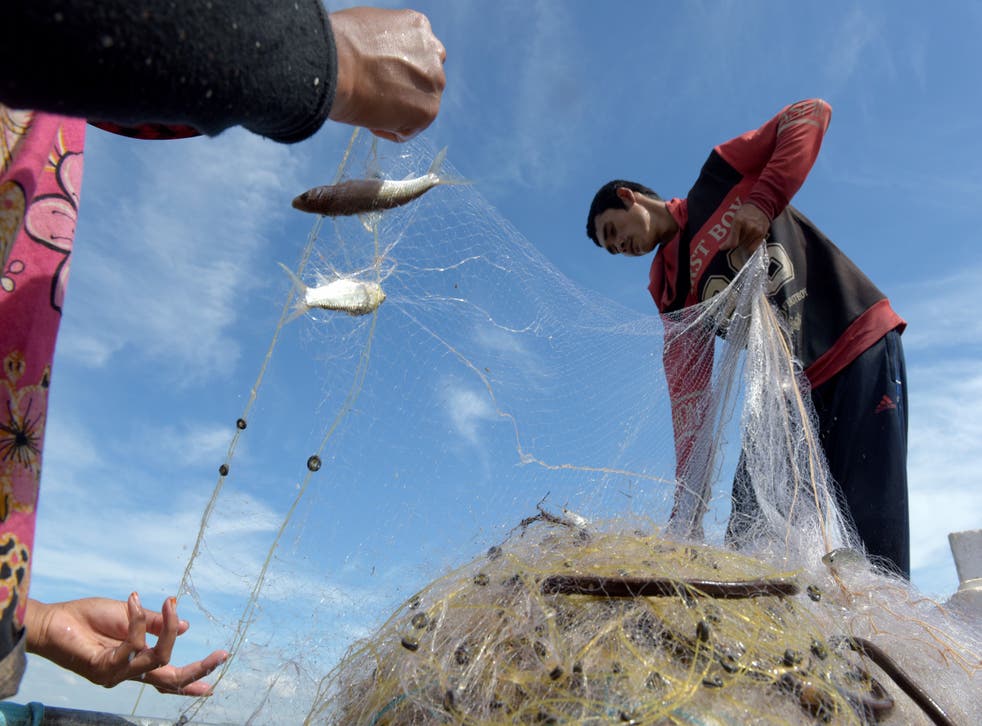 A desperate fisherman overlooks what remains of Tonle Sap Lake, the world's largest inland fishery, and of central importance to Cambodia's food supply. He sits in his small paddle boat beside an exposed sandbank as a news team from the South China Morning Post interviews him after the unprecedented drought of 2019. The drought dealt a devastating blow to the lake's ecosystem, with fish catches falling by 80 to 90 per cent.
"If there is no water, we're going to starve to death," he explains. "I worked all day and only caught 1kg of fish because the water level is so low that species cannot migrate from the river into the lake."
Data from US research company Eyes on Earth suggest the record low-water levels of the lake are not just climate-related, but due to vast quantities of Mekong River water being restricted behind 11 mega-dams within China.
Join our new commenting forum
Join thought-provoking conversations, follow other Independent readers and see their replies